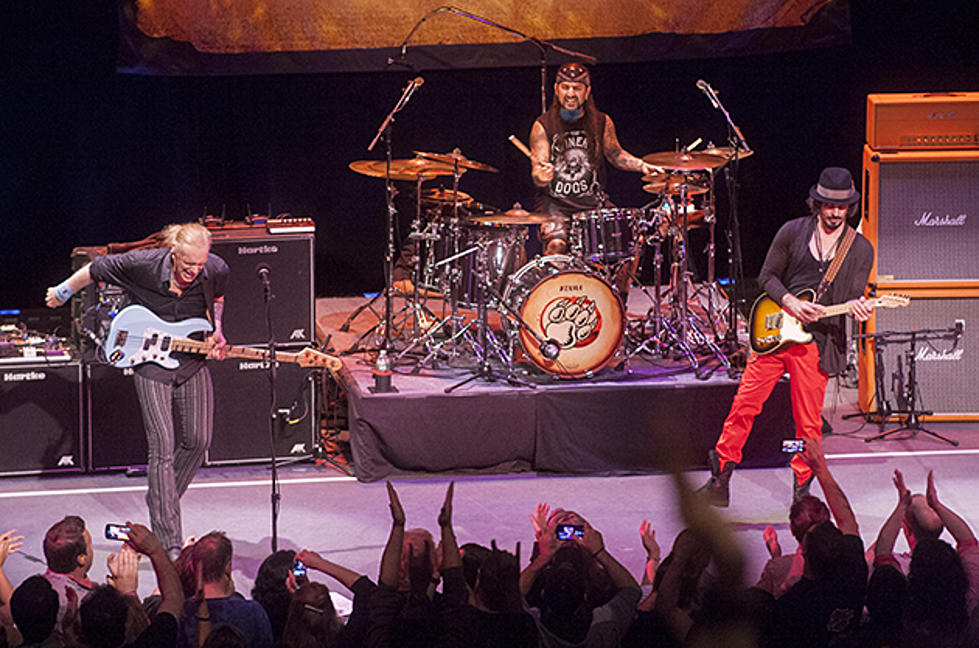 Disturbed's John Moyer + Others to be Counselors at The Winery Dogs' Dog Camp
Antonio Marino Jr., Loudwire
The Winery Dogs' inaugural Dog Camp is less than three weeks away, and the band has revealed some of the guest counselors that will participate in the July 21-25 event at Full Moon Resort in Big Indian, N.Y.
Other guest counselors will be bassist Dylan Wilson (Richie Kotzen, John 5), guitarist/producer Dave Wood (Lil Wayne, Ludacris) and drummer Mike Bennett (Hilary Duff, Benise).
Sheehan spoke with Loudwire about Dog Camp, "We all enjoy the spreading around of the experience we've achieved over the years and it's nice to spread it to some younger kids and people who want to know about the mystery of what you need to know to get up onstage and make it happen."
Sheehan continues, "So we're going to do our best to enlighten some people and it'll also be a lot of fun and I always make a lot of friends at these events as well that are friends for many, many years so I'm sure it'll be enjoyable for everyone."
Dog Camp is open to aspiring musicians of all ages and skill levels. It includes workshops, seminars, jam sessions, a Winery Dogs concert and other camp activities. For more information, go here.