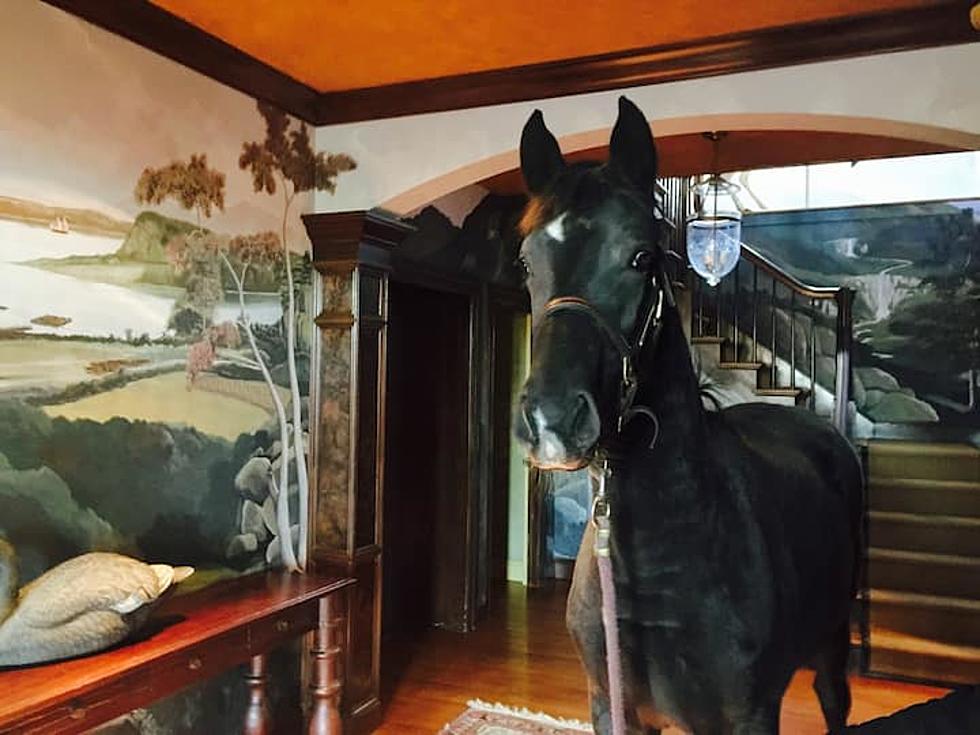 Ever Spend the Night with a Pig? Here Is Your Chance New York!
airbnb.com
The featured picture on this story seems odd at first, doesn't it? I mean, a horse is standing in someone's living room. These are the things you tell people, starting with "I had a really weird dream last night". At this Luxury Horse Farm in Amenia, New York it's actually a reality!
If you love animals, do I have the getaway for you! Check out this Airbnb listing. Spend the night, weekend or week with therapy pigs "Bonnie", "Clyde" and "Shackelton"! Maybe you prefer hanging with "Shadow" or "Angus" the therapy goats.
Some folks like to get away / Take a holiday from the neighborhood / Hop a flight to Miami Beach / Or to Hollywood / But I'm taking a Greyhound / On the Hudson River Line / I'm in a New York state of mind. - Billy Joel
Some people like to hang with the animals of Amenia.
Spend the Night with a pig, donkey, and a goat at this New York Airbnb
Rent this Luxury Horse Farm and spend the night with a pig in Amenia, New York
Explore the Old Catskill Game Farm
Let's see what the Catskill Game Farm looks like in 2022.
Illegal Pets To Own In New York State