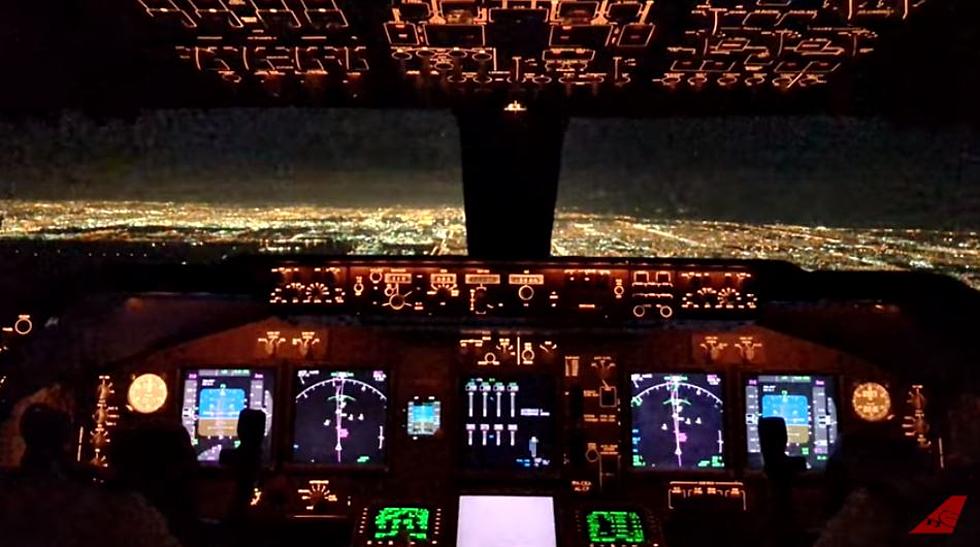 Green Laser Targets Airplane Over New York State! Why Do This?
YouTube.com-
Have you ever been to a concert, or seen video of a concert, where someone in the audience is messing around with a laser pointer? Typically it makes the band crazy and occasionally they stop the show and ask for the dude to be thrown out. It must be annoying, right?
Imagine you are flying an airplane and you start seeing a green laser dancing around the cockpit. That could end up dangerous and deadly! Something similar happened recently in the skies over New York State.
According to Patch.com, there was a Republic Airways flight soaring over the Hudson Valley, near Stewart International Airport on Monday. As the pilot was navigating the route North toward New Hampshire he noticed a green laser beam coming out of the dark below, between the airport and the Hudson River.
New York State Police are investigating this case and ask that anyone with knowledge of this incident please call 845-344-5300 and reference SJS No. 10767636. If caught, the individual could serve up to five years in prison and/or pay a $250,000 fine.
This is not the first time passenger aircraft pilots have experienced this kind of laser activity in New York. In 2019 CNN reported that a blue laser light was directed at planes departing and arriving at JFK International Airport in New York City. Pilots complained of eye injuries and the FBI started an investigation.
I am not sure why people like to point a laser at other people. It happens at concerts, sporting events and it apparently happens to pilots carrying other souls in a tube rocketing through the sky. Makes no sense to me.
This is KISS confronting a "fan" with a laser pointer. (NSFW)
75 Children Have Recently Gone Missing From New York State
15 Of New York State's Most Wanted Criminals- June 2022
Below are individuals wanted by the New York State Department of Corrections and Community Supervision's (DOCCS) Office of Special Investigations who have been designated as its
Most Wanted Fugitives
. They should be considered armed and dangerous. This list is current as of 06/01/2022:
NEVER attempt to apprehend a fugitive yourself. If you have information on the location of any of these fugitives, you can contact OSI 24 hours a day / 7 days a week to report it. All leads and tips are treated as confidential information.
If an immediate response is necessary, such as you see the wanted person at a location, please call "911" and report it to the police.
Take A Peek at What the 'New' New York Thruway Rest Areas Will Look Like
The New York State Thruway is in the process of overhauling all 27 of the rest areas. Although they are only working on a handful at a time, the renderings have been revealed. Not only will they be more of an open concept, but some will also have dog parks and all will have better food options. Look for Shake Shack, Panera, Starbucks, Panda Express, Chik-fil-A, Popeyes, Dunkin, Burger King, and a new fresh concept Applegreen convenience stores. Taste NY farm markets will be at each rest area along with play areas and picnic areas. There will be amenities for commercial truck drivers including more truck parking, showers, fitness centers, and laundry facilities.