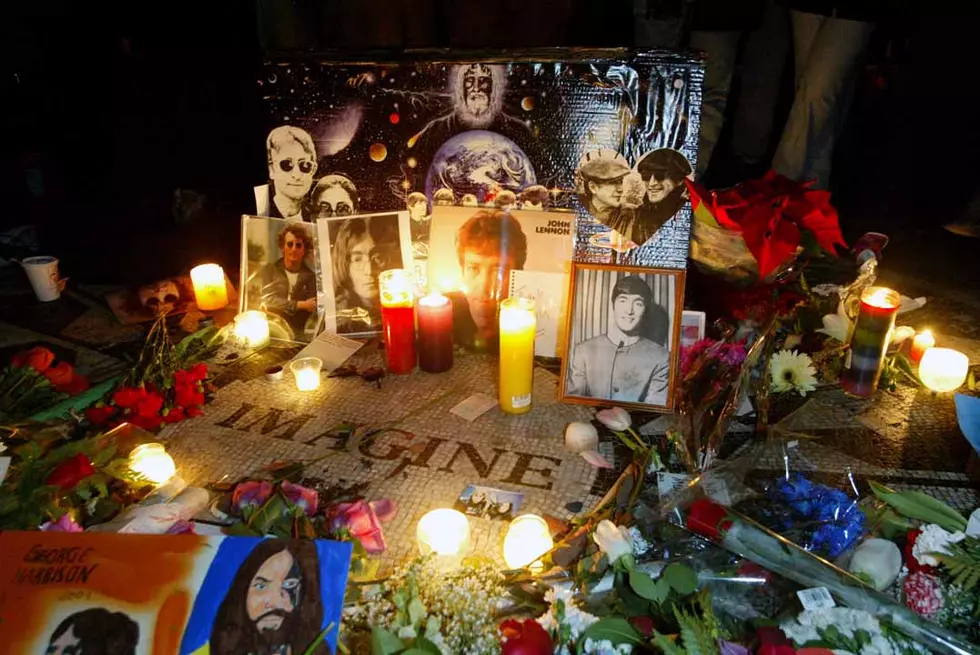 I Read the News Today, Oh Boy – December 8th
Matthew Peyton, Getty Images
December 8th is a bittersweet day in the history of Rock. Like any other day of the year there is good and bad but in terms of Rock & Roll history December 8th stands out as a date to pay attention to more than most.
The murder of John Lennon occurred 40 years ago today, December 8, 1980. Lennon was shot on 72nd Street in Manhattan but the result has been felt worldwide to this day. Do you remember where you were when you heard the news?
I was 14 years old and living with my mom and sister in Winsted, Connecticut. I can picture being in my room, giving my Aerosmith records a break, and listening to the radio. The DJ breaks format by interrupting the song he was playing to deliver the news that John Lennon had been killed. The news was shocking and unbelievable. To me, and perhaps everyone, John Lennon can't be dead. He is only 40 and he is a Beatle! They don't die! If I had a favorite Beatle it would be John and at 11:07pm December 8th, 1980 he was gone.
On the brighter side Jim Morrison of The Doors was born on December 8th, 1943 in Florida. Meanwhile in Nashville, Tennessee in 1947 Gregg Allman was born. Morrison would have been 77 today while Gregg would be celebrating #73.
It was also December 8th that we lost Dimebag Darrell of Pantera. Dime was killed while performing with his brother in the band Damageplan in Columbus, Ohio. This happened in 2004 when Dimebag was only 38 years old. I don't recall where I was when I heard that news but his loss is felt by friends, family and fans alike. I have visited the club where Dime was killed and it looks like many Rock venues around the country, drab and stark. Since his passing the building and property have become somewhat of a shrine to Mr. Abbott.
On the other hand we wish Corey Taylor of Slipknot and Stone Sour a happy 47th birthday today...December 8th.
As you can see December 8th holds a lot of Rock history on the calendar. Good Times, Bad Times, if you will.
ALSO: PEEK INSIDE JON BON JOVI'S NEW $43 MILLION PALM BEACH MANSION
Enter your number to get our free mobile app