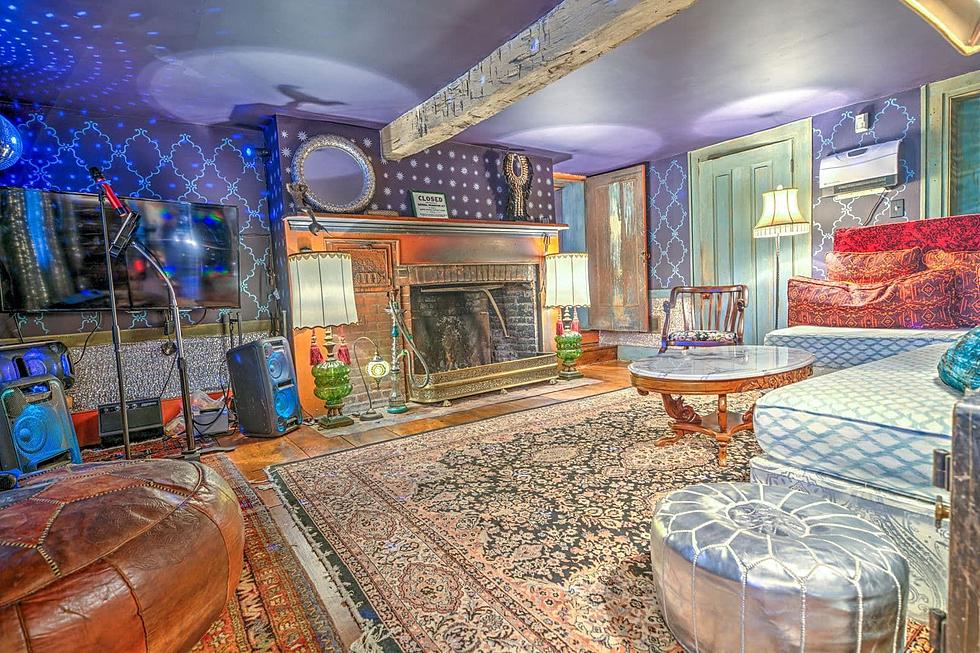 Irresistible Pictures of Upstate NY Home! Rooms So Unique They Seem Unreal!
corcoran.com
I am sure you remember the 1988 movie 'Who Framed Roger Rabbit' with Bob Hoskins, Christopher Lloyd and that animated rabbit, Roger. That was the first time I saw a movie that combined live actors with animation and it was unreal.
I found a home in Upstate New York with rooms that look like they are part of the Roger Rabbit set. Is it the lighting, photography, colors or is this home just unreal? See the pictures below and judge for yourself.
Maybe you have seen this Wallkill, NY home before as it was featured on Discovery Channel and HGTV. Currently listed at $1.9 million via Corcoran Country Living, this 1800's farmhouse is something to behold. The property is fantastic but the inside is really something to see.
Steve Gold and Rich Vizzini are the exclusive listing agents for this beautiful home. Here are some of the features you will see in the pictures below and at 1017 Bruyn Turnpike.
2 homes
1 property
3 fireplaces
A 'speak-easy'
Over 20 acres
Bamboo floors
17th century hand carved pantry
Not 1, not 2 but 3 fire pits!
Doesn't that bedroom look like a cartoon? Not Pixar but rather one of those old fashioned animated shows like we used to watch when we were kids? I think it's pretty cool how they have used the natural wood planks and combined that with bright colors. Maybe that's where I get the Roger Rabbit similarities.
The $1.9 million dollar price tag is a bit of a bargain. This home was listed for $2.25 million just a few months ago. This will really kill you, in 2018 this property sold for just $90,000!
Fairytale Home in Upstate New York
These pictures are so unique I can't stop scrolling.
The Trippy Mushroom House In Pittsford, New York Is A Wild Airbnb Rental
For Sale - Catskills Home of Judd Hirsch
Actor Judd Hirsch turned this $56,000 Catskills purchase into a $5 million masterpiece.