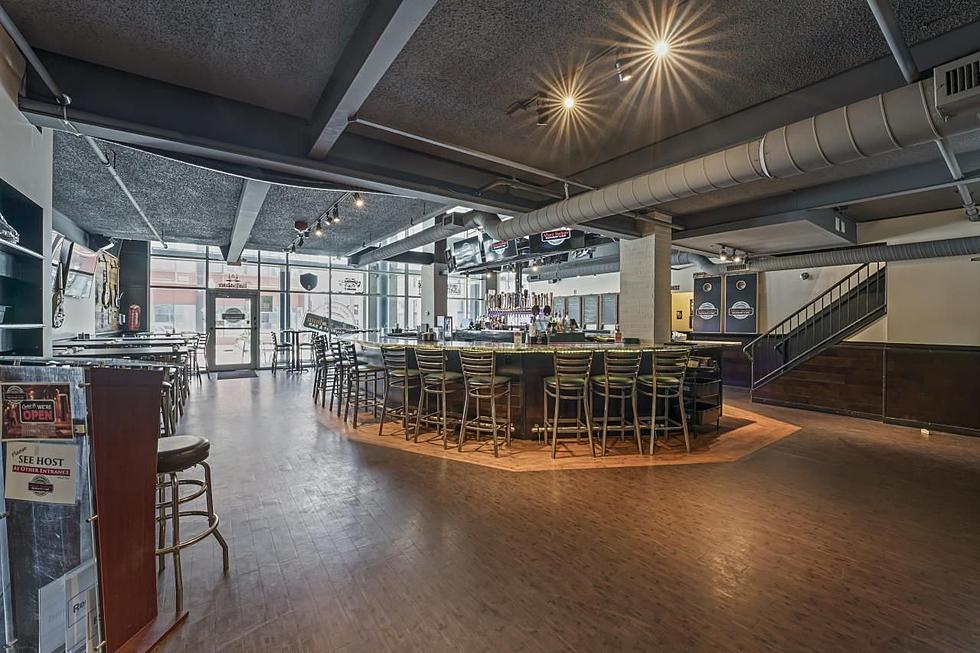 MVP Arena Sports Bar For Sale In Albany, Want to Buy It?
LoopNet
A number of years ago a buddy of mine bought a bar. When I asked him why he chose this business investment he said "I always wanted a place where I didn't have to pay for a beer". Not sure that is sound business advice but if you want to own a bar, now's your chance.
Albany Stadium, located in MVP Arena in Albany, is for sale. Let's take look.
LoopNet, a commercial property real estate site, shows that Albany Stadium Restaurant and Bar is listed for sale with an asking price of $350,000. This is the space at 51 South Pearl Street in downtown Albany and is part of MVP Arena.
According to the Capital Region Chamber, all 3,655 square feet of Albany Stadium opened one year ago this month with a ribbon cutting ceremony featuring Albany Mayor Kathy Sheehan in attendance.
It might be cheaper to buy this Sports & Entertainment business inside MVP Arena than it would be to buy Bruce Springsteen tickets for his show in the same building. Top asking price for Bruce is over $5000 a ticket. 70 Bruce tickets could get you Albany Stadium.
Here is some of what you will get with your lease.
Fully operational Restaurant & Bar
Significant traffic from major area events
Well-equipped Commercial Kitchen
Furniture and fixtures
Fully stocked marble wrap-around bar
Upstairs area with second bar for private events
Outdoor café
Own A Sports Bar Inside MVP Arena, Albany
Sometimes you want to go where everybody knows your name and their always glad you came. Albany Stadium is for sale and this just might be the perfect spot for you.
Heritage Park at One Of The Last Albany-Colonie Yankees Games [PHOTOS]
Growing up in the 80's and 90's here in the Capital Region, it's a pretty sure bet you took in a few Albany-Colonie Yankees games at Heritage Park in Colonie.
Smile! 25 Celebs You Didn't Know Were at NY Yankees' Games
Yankee Stadium is packed with thousands of screaming fans for every New York Yankees' home game, and every now and then, a big celebrity will cheer them on, too.