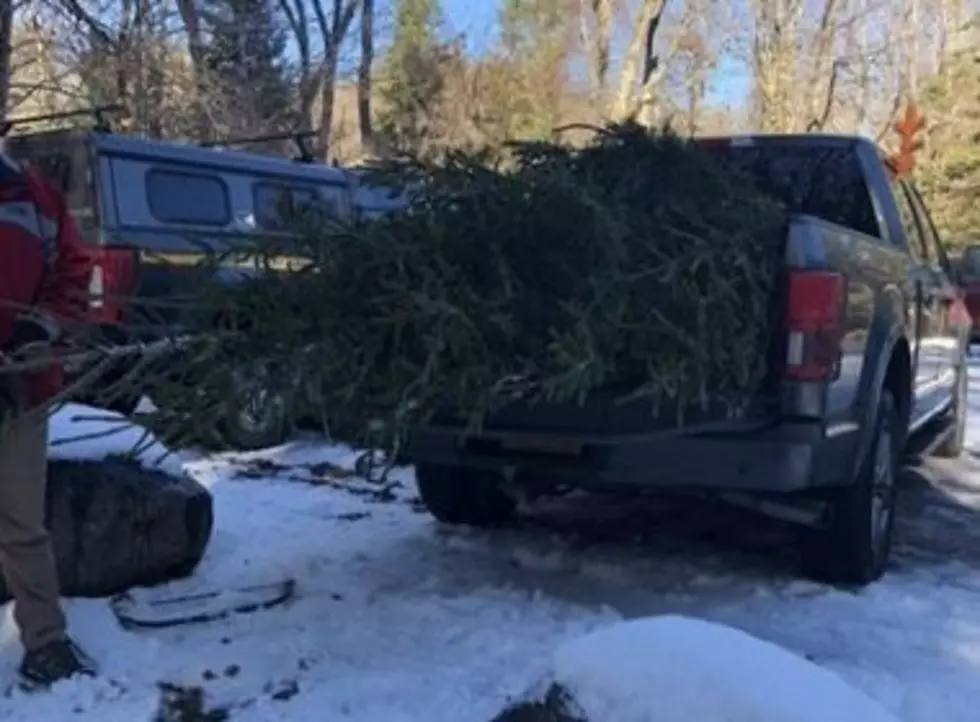 New York Man Illegally Cuts Down Christmas Tree; You Can't Do This
dec.ny.gov
Many New Yorkers headed out to tree farms around the state following Thanksgiving to pick the perfect Christmas tree. According to New York State Department of Environmental Conservation, one individual did it illegally.
On Saturday November 26th, Forest Ranger McCartney was checking the register at Moss Lake in Herkimer County when he heard someone approaching. A 58-year-old from Old Forge was dragging a freshly cut spruce tree and carrying a saw toward a pickup truck in the parking lot.
The DEC states that unauthorized cutting of live trees or new trail building is prohibited on State land. Once this subject loaded the tree into his truck, Ranger McCartney educated him about regulations prohibiting the cutting of trees by the public on State land. The subject was issued an appearance ticket.
There are several places to get your Christmas tree legally in New York. Here are a few to choose from.
ELM'S FAMILY FARM - Charlton Road in Ballston Spa
Fresh Cut or Cut Your Own
Friday - 10:30a-4:30p
Saturday - 9a-4:30p
Sunday - 9a-4:30p
Monday 10:30a-4:30p
BOB'S TREES - 1227 West Galway Road, Hagaman
Fresh Cut or Cut Your Own
Monday - Sunday - 8a-5p
McDONOUGH'S FARM - 28 Gilligan Road, East Greenbush
Fresh Cut or You Cut
Friday - 9a-6p
Saturday - 9a-5p
Sunday - 9a-5p
GOODE TREES and WREATHS  - Goode Road, Ballston Spa
Fresh Cut or Cut Your Own
Saturday - 9a-4p
Sunday - 9a-4p
SCOTCH BUSH HERB AND TREE FARM - Highway 30, Amsterdam
Fresh cut or Cut Your Own
Open 7 days - 10a-5p
FOGG HOLLOW FARM - CHRISTMAS TREE FARM - 166 Stage Road, Charlton
Fresh Cut or Cut Your Own
Cash or check only
Saturday - 9a-4:45p
Sunday 9a-4:45p
The Most Popular Christmas Movies of All-Time
The Worst Christmas Movies Ever
Ho ho ho — these movies stink.
Top 12 Classic Rock Christmas Albums
There's only so much goopy holiday music you can listen to, right?