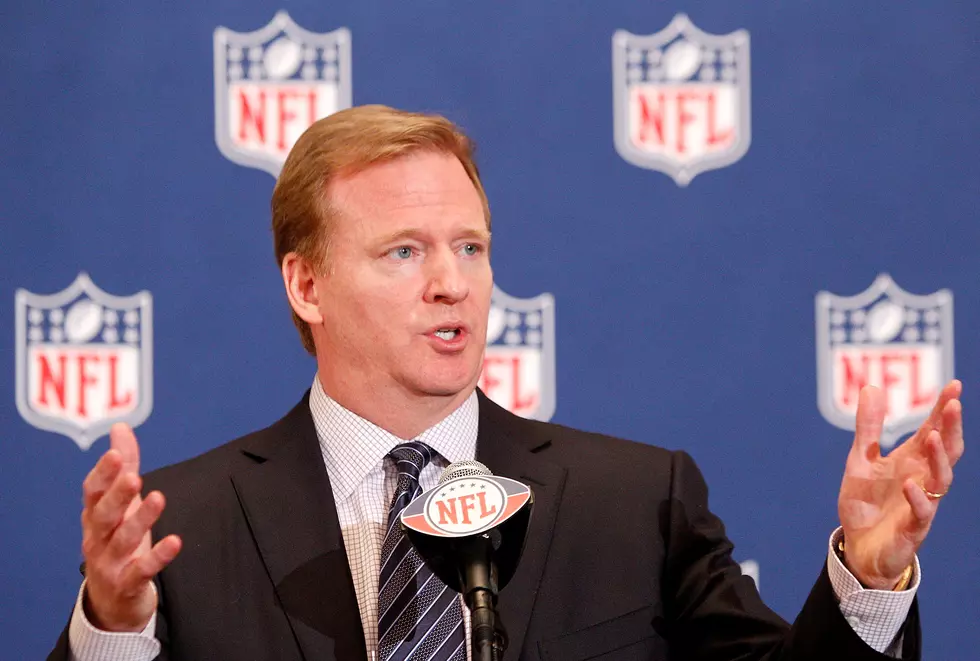 NFL Lockout Over-For The Moment
Photo by Getty Images
A judge ruled earlier today that the NFL must end their lockout after 45 days. Victory for the players, but it's still not over.
Today we see an end to the NFL lockout thanks to District Judge Susan Richard Nelson.  She ordered an immediate end to the work stoppage.  According to ESPN she ruled in favor of the NFL players because the lockout was reportedly hurting their careers.  The owners are giving up so easily.  They have already filed for an appeal.
As of right now the NFL must carry on business as usual, which means players can work out and teams can start getting things together for the 2011 season.  A big sigh of relief for us the fans who have been waiting for some positive news on this front for weeks.
The Plaintiffs have made a strong showing that allowing the League to continue their 'lockout' is presently inflicting, and will continue to inflict, irreparable harm upon them, particularly when weighed against the lack of any real injury that would be imposed on the NFL by issuing the preliminary injunction.

-Judge Nelson
So business will carry on like normal, or as normal as it can with all of this tension.  So the players have a solution for now but the owners will not rest until their side is heard as well.  A representative for the players said that there is no telling right now how long this period will last and they have to act quickly.  Bottom line is, things are still a mess.  It is greed on both sides no matter how you look at it.  As long as the owners appeal is bouncing around regular season games could be lost especially if it goes into the summer and the preseason.  A momentary solution, but definitely not out of the woods just yet.