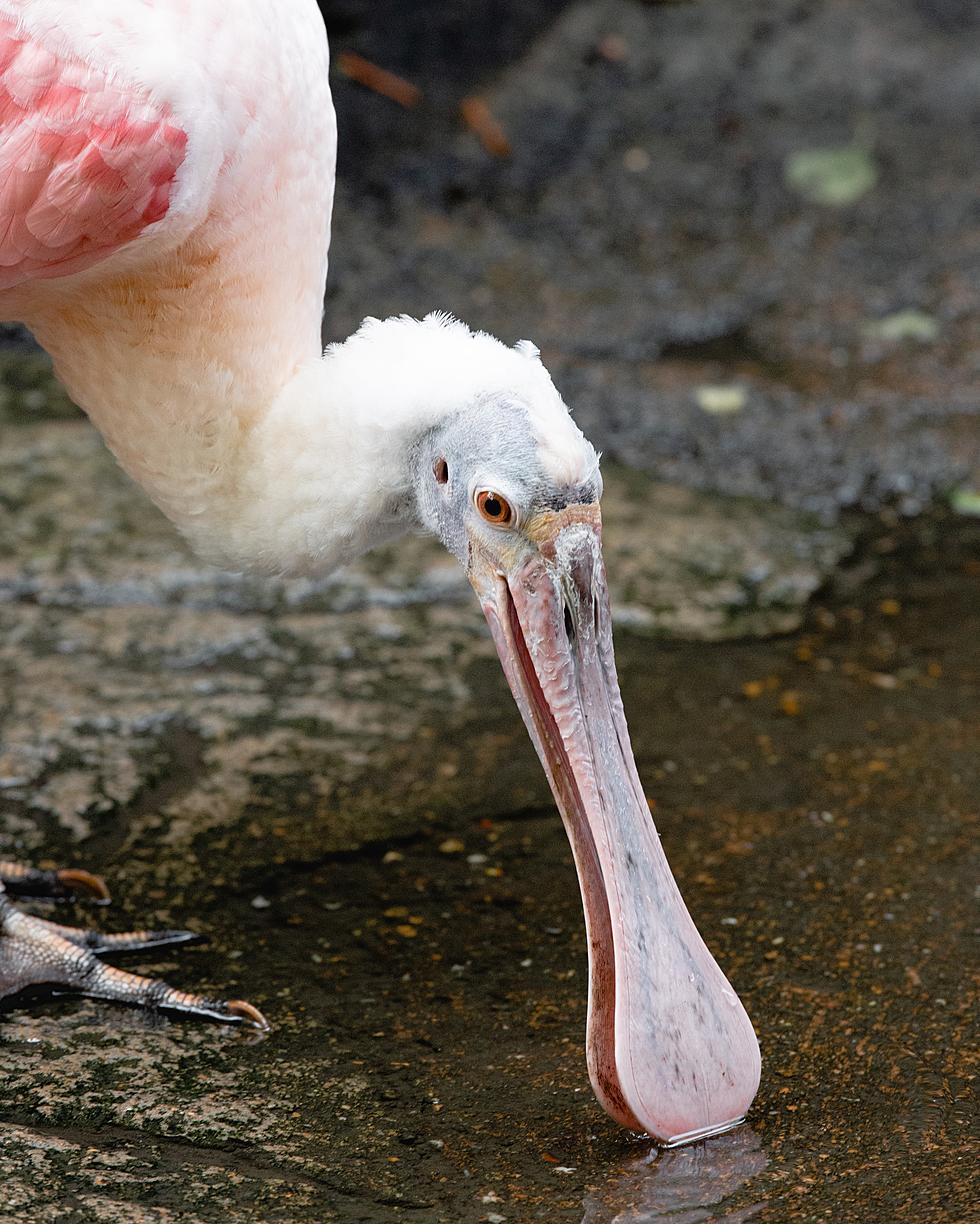 Rare Bird Sighting in New York-Never Seen Before in the Hudson Valley
Photo by Matt Flores on Unsplash
Have you seen this guy around New York State?
If you have spent some time south of the Capital Region this Summer you may have been lucky enough to spot the Roseate Spoonbill. What makes this a fortunate sighting is because prior to 2021, the spoonbill has only been seen in New York a couple of times.
CHRON.com reports that this "Flamingoesque" bird was recently identified for the first time ever in Poughkeepsie, New York. According to SUNY College of Environmental Science and Forestry, the Roseate Spoonbill was spotted in New York once in 1992, again in 2018 and now in 2021.
All About Birds describes the Roseate Spoonbill as flamboyant with bright pink feathers and a giant spoon-shaped bill. They use that bill to fish for food and are typically found along the coastal southeastern United States.
Here are some cool things about the Roseate Spoonbill:
The Roseate Spoonbill is the only spoonbill in the world found in the Americas.
Roseate Spoonbills go bald over time, much like men do. Rather than losing hair they lose the feathers from the top of their heads.
Much like the Flamingo, the Roseate Spoonbills are pink in color due to the food they eat.
They live between 10-15 years of age
Audubon.com lists the Roseate Spoonbill as virtually non-existent in the United States until around 1900. From that time forward they are considered very common year round from Georgia, south to Florida and West to Texas. The bird breeds in Florida in the winter months and Texas in the spring.
When they are courting each other the Roseate Spoonbill will give each other sticks, stick close together and even cross and clasp their bills. If you are lucky enough to spot one or two in New York grab a picture. They might not be back for years, if ever.
New York Trail Cam Captures
You never know what you will catch on a trail cam in New York
5 Free Campsite Within 50 Miles
Here are 5 free campsites within 50 miles of the Capital Region