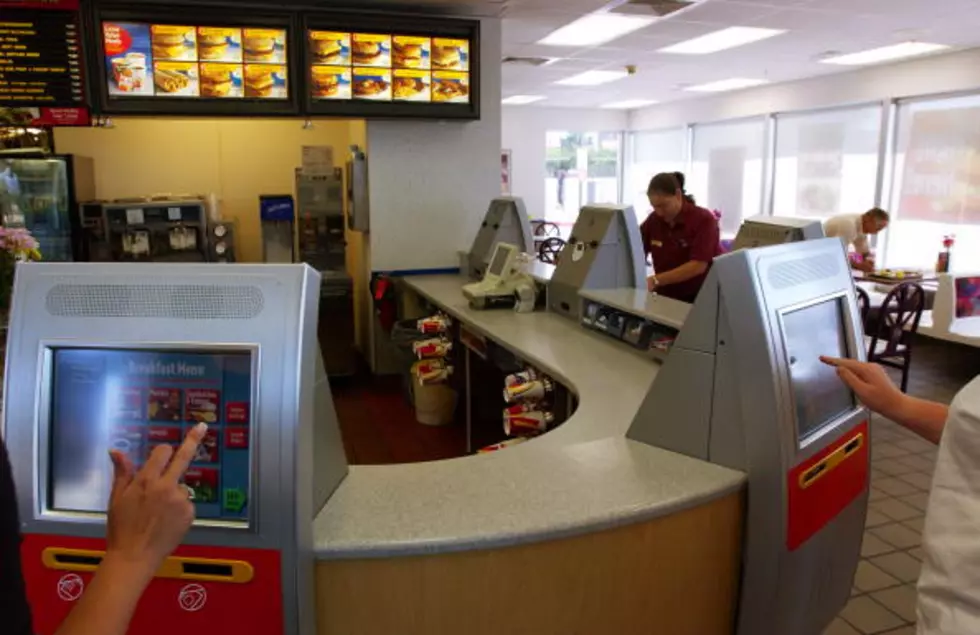 Saratoga McDonald's First in the Capital Region to Debut Self Service Kiosk
Kevin Moloney /Getty Images
I really think these new machines might just work out better for the customers and the employees.
The Capital Region now has it's first McDonald's restaurant where you can choose to order your food from a self serve kiosk or from a person at the counter. The new machine allows you to input your own order, pay with a debit or credit card, then gives you a number to put on your table where a McDonald's employee will deliver it when it done.
You know when McDonald's were first beginning to institute self serve kiosk's in their restaurants a lot of people were attributing that to the fact that the chain was trying to offset the costs the company was to take on if and when minimum wage hiked up to $15 an hour. Well, the first McDonald's in the Capital Region to upgrade to the self serve kiosk system on Route 50 in Saratoga Springs really makes it seem like that may not actually be the case. According to the TU the restaurant has actually expanded their staff since the new upgrades arrived.
I've used kiosk's such as these in other establishments throughout my travels and let me tell you it does help ensure that your order has a better chance at arriving to you accurately (especially if you are a picky eater) because you are imputing exactly what you want. Plus you can take your time and don't have to feel rushed by people in line behind you or busy waiters/waitress/counter people.
It seems as though this particular location has gone through quite a few upgrades and is almost aiming to make you feel like your are in a modern restaurant or cafe. This place has got it all from a children's play area with separate seating, multiple seating options throughout the restaurant, power outlets, and offers free wifi! (You can check out ome photos of the new upgrades HERE.)
I'll tell you what if I'm ever in the area I'd certainly stop by and check it out, maybe order some nuggets and fries while I power up and surf the web. What do you think about the new self serve kiosks?