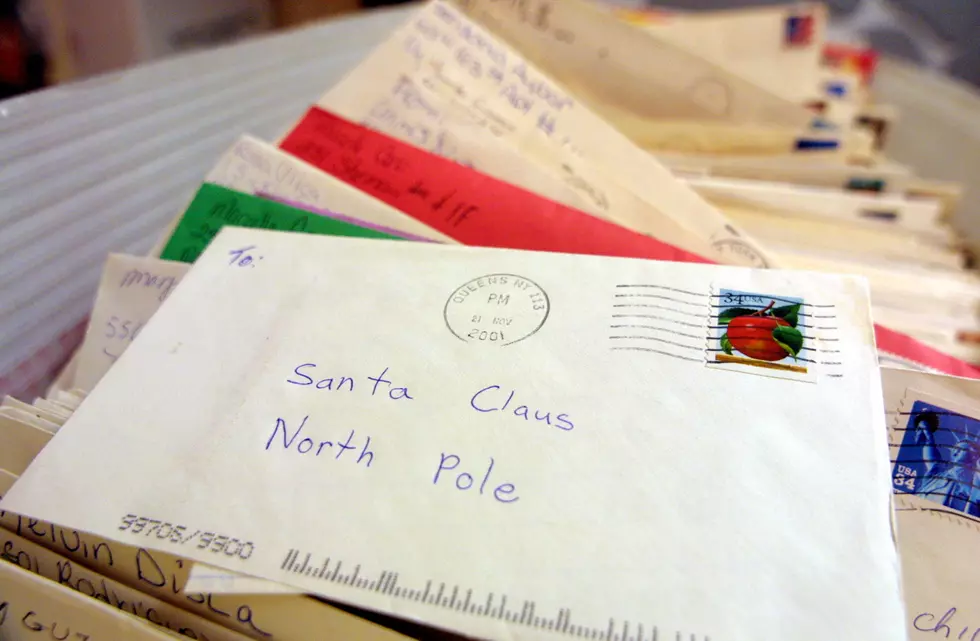 Schenectady's GE Workers Answer Letters to Santa Kids Send to 12345 Zip Code
Mario Tama/Getty Images
This right here is sure hit you with all the feels, especially this close to the holiday!
Kids across the globe having been sending letters to Santa using the zip code 12345 because as it turns out, those just happen to be the numbers they can count to. It also just so happens to be the zip code for Schenectady, NY. This has apparently been going on for a number of years and since General Electric in Schenectady seems to coincidentally share a zip code with the North Pole (out of the mouths of babes anyway) they have taken it upon themselves to spread the holiday cheer.
I've got to be honest when I say that it totally tugs at those heart strings to hear that a few of Santa's helpers at GE have been spending their lunch breaks to answer as many letters as they can that get sent to the 12345.
According to the Daily Gazette Santa's helpers are pretty amazed and some of the things the kids write to Santa for. Saying some are pretty specific on what they want and even include directions on how Santa can obtain their gifts for them. While others are extremely selfless and ask for things like peace or for their family to be happy.
Over the last few years Santa's helpers at GE have answered roughly 1,000-1,500 letters per year from across the states and even as far away has Hong Kong, China, and Taiwan!