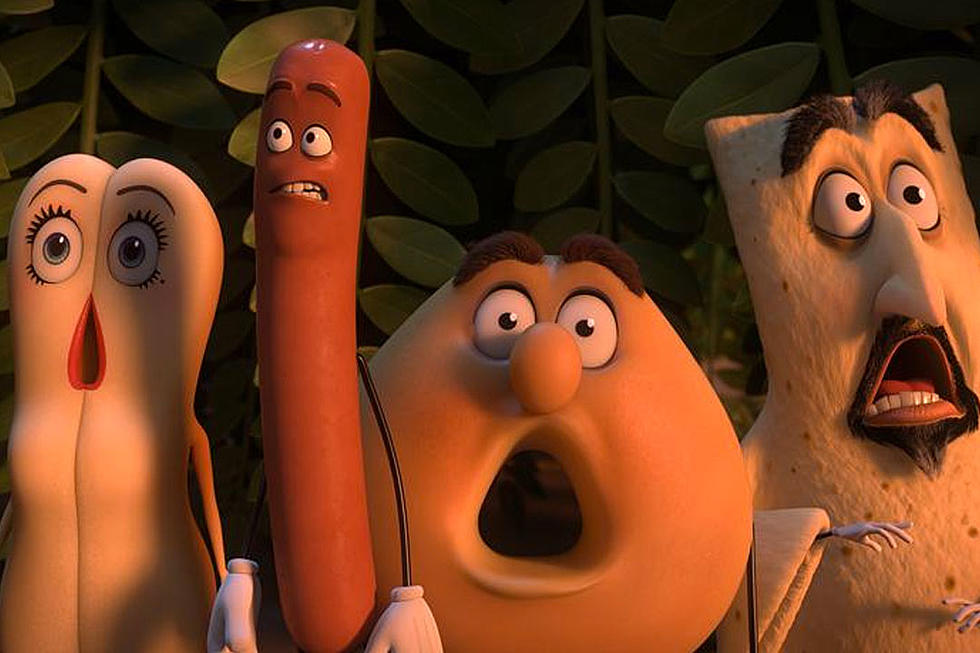 Seth Rogen's Animated 'Sausage Party' to Premiere at SXSW
Sony Pictures
Seth Rogen was already planning on attending SXSW to premiere to first episodes of his upcoming AMC series Preacher, starring Dominic Cooper. Now Rogen has decided if he's going to be at SXSW anyway, he might as well bring one of his upcoming films with him. The actor-director will premiere a "work in progress" print of his first animated film, Sausage Party, with a cast that includes Kristen Wiig, Jonah Hill, Paul Rudd and more.
Said SXSW in a statement:
We're thrilled to announce the addition of a work-in-progress screening of Sausage Party. This animated feature, a Columbia Pictures and Annapurna Pictures presentation and a Point Grey production, is about as raucous and hilarious as you'd expect from the fertile minds of Seth Rogen and Evan Goldberg.
This is Rogen and Goldberg's first animated movie, though unlike This Is the End and The Interview they did not direct this movie. That honor went to Conrad Vernon who Rogen previously worked with on Monsters vs. Aliens. If you're curious as to what Sausage Party is, and what those characters are above, we have some information for you.
Sausage Party follows one heroic piece of meat's quest to discover the truth about his existence. After falling out of a shopping cart, the sausage protagonist teams up with some new friends to embark on a perilous journey through the supermarket and return to their aisles before the Fourth of July sale.
The character up above on the far left, which looks like an weird mix of both male and female genitalia, is actually a hot dog bun.
In addition to Rogen, Wiig, Hill and Rudd, others joining the voice cast include Edward Norton, James Franco, Michael Cera, Nick Kroll and David Krumholtz.
For those attending SXSW this year, the screening is open to all badge types and screenings on Monday, March 14, 9:15 pm at the Paramount Theatre.
Sausage Party opens in theaters later this summer on August 12.