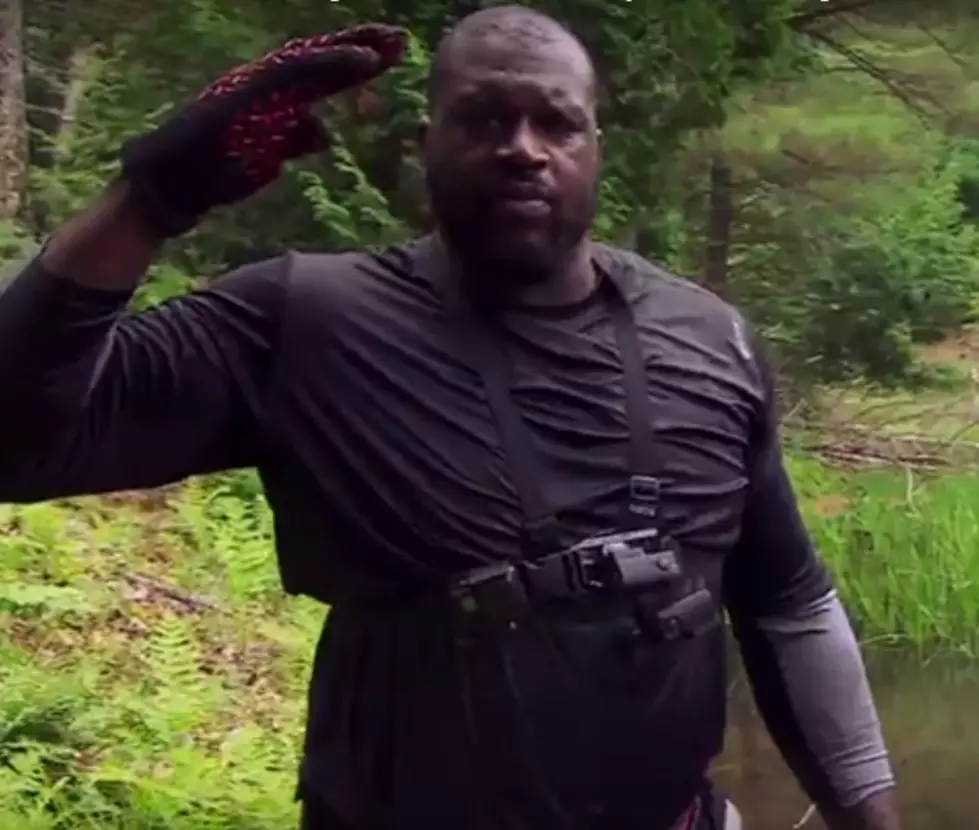 Shaq Takes On The Adirondacks Next Week On "Running Wild with Bear Grylls"
YouTube
On next weeks episode of "Running Wild with Bear Grylls" it's Shaquille O'Neal vs. the Adirondack Mountains.
Bear Grylls is probably best known for his ht show "Man vs. Wild" however, he is currently staring in a new series titled "Running Wild with Bear Grylls". The new series features Bear and a different celebrity each week being dropped in to a remote section of wilderness and attempting to survive the elements and find civilization.
Apparently there were some rumors going around back in July that Shaq and Bear were spotted "on the New York side of Lake Champlain to film a stunt". Turns out those rumors were indeed true and next week we will get to see if the two managed to survive the Adirondacks.
If you want to see how the pair managed you can check out their episode Monday night, August 29 at 10 p.m. EST on NBC.
I don't know about you but I'm slightly curious to see how this all plays out! Below is just a small taste of what yo can expect from the episode.