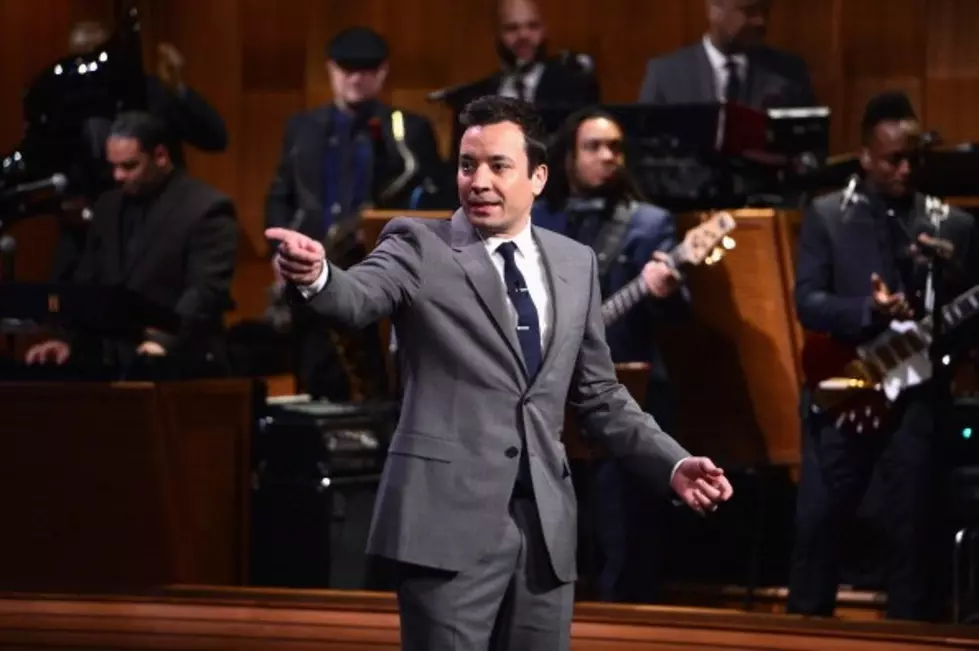 Saint Rose Girls On 'The Tonight Show' With Jimmy Fallon
"The Tonight Show Starring Jimmy Fallon"
It's good to be an alumni.
If you're going to be in a studio audience, you might as well be in one where the host is an alumni of your school. Two Saint Rose girls, Laura and Rachael, got to be part of Jimmy Fallon's "Freestylin' With The Roots" on Tuesday night, reported All Over Albany.
Did thy get picked because they were wearing Saint Rose shirts? Maybe. Are they in trouble because the first time their parents got to learn they just got tattoos was on national television? Probably.
Also, if you're going to represent Albany and a choice of flowers is given, the correct answer is always tulips.