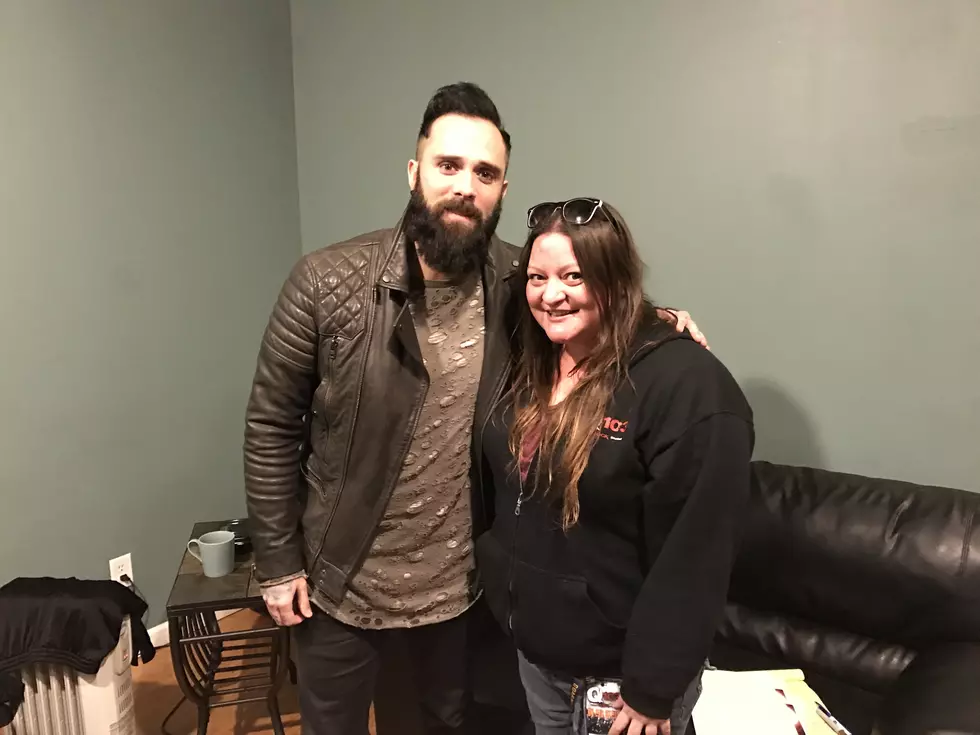 Skillet Premieres New Music Video for 'Back From The Dead'
Candace
Finally! We've been patiently waiting for this one since Skillet's front man John Cooper teased us with details before they played Upstate Concert Hall last month!
Last month when Skillet came to play a show for us at the Upstate Concert Hall I got a chance to sit and talk a bit with their front man John Cooper who reveled to us that they had just finished shooting the video for their latest single 'Back From The Dead'. He didn't want to give too much away on camera because he wanted you to be able to have the whole experience when the video was finally released.
In the interview he told us all that the video was very post apocalyptic and had a one of the biggest cast and crews they have had to date. However, now that the video is finally out, I can fill you in a little bit of what he said to me off camera ... while he was showing me a couple of stills from the video he reveled that it is supposed to be sort of a continuation for their 'Monster' video from '09!
Below you can check out my interview with John Cooper and revisit the 'Monster' music video and then you can watch the new video for 'Back From The Dead' which premiered via Nerdist this morning!