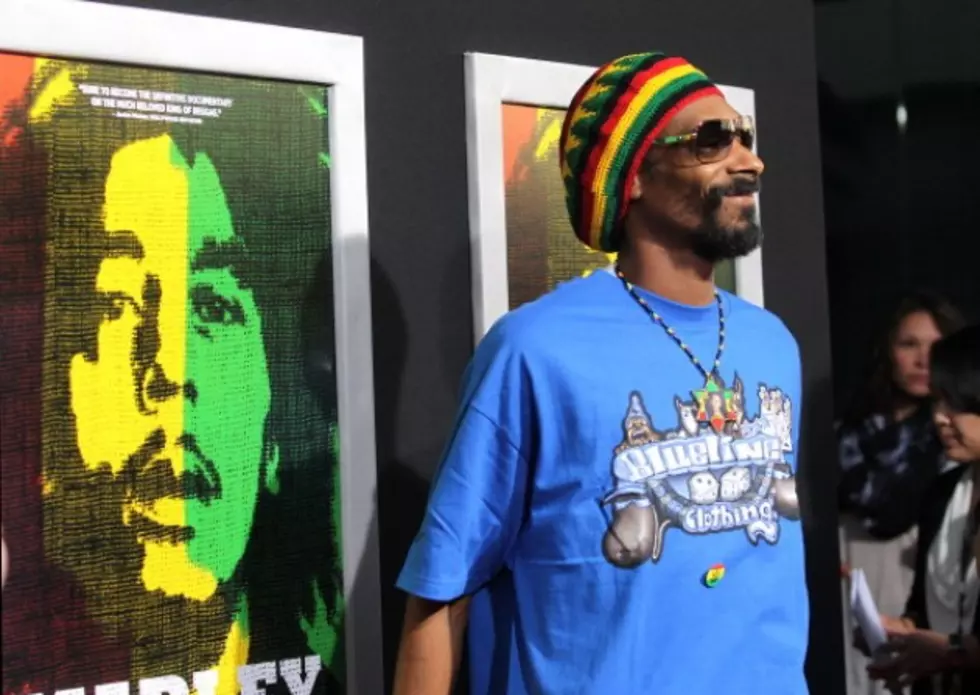 Snoop Dogg Gets So High In Jamaica He Changes His Name To Snoop Lion
Getty Images
Another celebrity, another bad decision. Snoop Dogg wasn't always known simply as Snoop Dogg, and now we can't even call him that anymore.
On a recent trip to Jamaica, Snoop Dogg had a bit of an epiphany - either that or he has finally smoked himself stupid. While on the trip, he got really into reggae, and has officially decided to change his name to Snoop Lion.
In a recent press conference the rapper says he wants to 'bury Snoop Dogg', and officially be known as Snoop Lion. He is really all about the reggae, too. He even has a reggae album coming out, and yes, it sounds terrible.
The worst part about this is the fact that he says his name so often in his songs, he's going to have to change the dynamic of all his classics. For instance, the 1993 classic  'Who am I (What's My Name)' has no meaning now. I feel so lost.