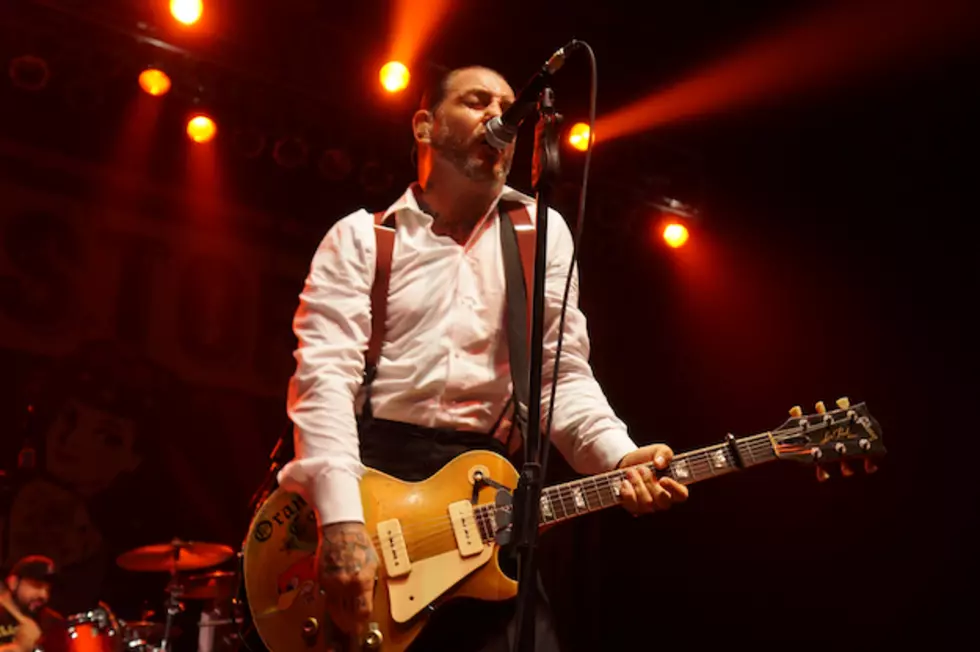 Social Distortion Frontman Mike Ness Penning Autobiography 'Story of My Life'
Spencer Kaufman, Loudwire
Social Distortion's Mike Ness is penning an autobiography aptly titled after the band's hit song 'Story of My Life.' The punk-rock legend revealed during an interview with Los Angeles radio station KROQ at Coachella that he's been working on a new book that's expected to arrive in 2014.
Speaking about the process of making a book, Ness told KROQ, "It's been a pain in the ass. I would never want to do it again. You have to go back and revisit painful periods in your life. It's funny that everything has been aligning itself in my personal life along with the writing of this book to where it's like more is being revealed, and it's not all good. It's not all bad, but I hadn't anticipated that. It's not like writing songs. It's been much more in-depth and personal."
In the same interview, Ness opened up about being a parent, explaining, "My older son is a lot like me, and that's good and that's bad, you know, He got in trouble for a couple of years. Fortunately, having been through all that myself and coming out on the other side, he was able to (as well). The younger one's just different. He saw what his brother did and decided he didn't want to do that. He didn't want to go to jail or do drugs."
'Story of My Life' is due out 2014 through Crown Archetype publishers, and Amazon currently lists the book as having a Feb. 11 street date.