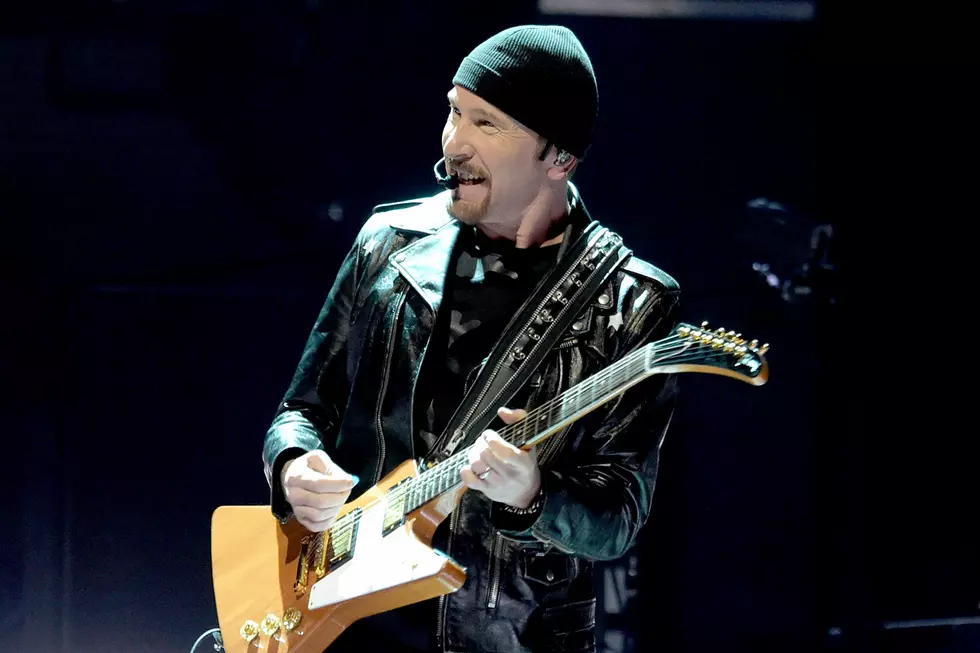 U2's Next All-New Album Will Be Loud but Not AC/DC Loud
Kevin Winter, Getty Images
The Edge said U2's next all-new album would feature loud guitars at the forefront, although not quite in the vein of AC/DC.
On March 17, The Irish band will release Songs of Surrender, a collection of re-recorded older material in a softer setting. But in a new interview with The Telegraph, the Edge hinted at what its follow-up will sound like. "I've been working on new stuff in parallel that's much more vital and requires a U2 band sound to fulfill it," he said.
"I'm not sure U2 are going to turn into AC/DC exactly. I'll still be trying to find ways to use the instrument that are new and unfamiliar. But I'm absolutely convinced that the guitar is going to be front and center within mainstream music culture in a year or two, and I want to be part of that revival."
Returning to Songs of Surrender, he explained that the concept was "to see if our songs could be re-imagined in a more intimate style as if Bono was singing in your ear." The group worked together and separately on the tracks, which the Edge produced. "It was a very joyful process," he recalled.
"We gave ourselves permission to disregard any sense of reverence for the originals. What I learnt was that the best songs are kind of indestructible."
He rejected the suggestion that the slower-and-lower approach was an admission that it was time to take things easier than in the past. "You serve the song by serving the singer," he argued. "Bono's voice has a deeper resonance, he has access to tones he never had before. He has also lost any self-consciousness. He still has the big notes, but we've learnt to use them less often. He knows better how to use his voice as an interpretive tool, which comes with experience."
U2 Albums Ranked
U2 don't inspire weak reactions in people. There are passionate U2 fans, and passionate U2 haters, and very little in between.