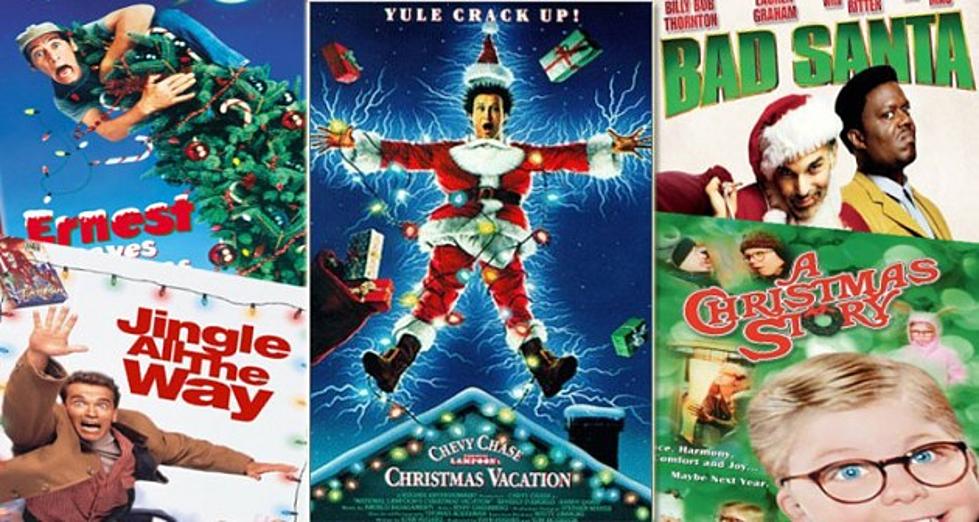 Top Christmas Comedies – The Styles List
Amazon.com
Now that we are "officially" in the season, for me it doesn't start until Thanksgiving Day, I begin to dust off my favorite Christmas Comedy DVDs. From my childhood to today, here are my Top Christmas Comedies.
Ernest Saves Christmas (1988)
Starting us off is one of my favorites as a kid and I still watch to this day. I loved almost all the Ernest movies growing up, esp. Ernest Goes To Camp. Ernest helps Santa as he finds his successor. A family comedy gem that has been somewhat forgotten about over the years. Do yourself a favor and rent it on Netflix or Youtube. (Youtube has it for $1.99 a viewing).
Jingle All The Way (1996)
Arnold in a Christmas movie? I'm sold. OK, it wasn't the greatest of all time but watching Arnold beat the living hell out of a bunch of Santas is worth the coin to buy this in the bargain bin. Sinbad definitely adds to the comedy of the movie and works well with the Terminator.
Not completely a "Christmas Movie" but based around the Christmas season. Why they had to make 3 sequels I'll never know, though "Lost in New York" was a good follow up. This one is in rotation every year for me and my family.
Who knew Santa could have a dirty mouth and be a drunk? Billie Bob Thornton did an amazing job and it showed how good of an actor he is. I can't say much about this movie as it speaks for itself, just don't have the kids around haha.
The classic of classics, A Christmas Story. You know it's a classic when TNT plays it for 24 hours back-to-back on Christmas. It also gave us one of the most iconic lamps of all time that is sold in mass numbers every year.
Sadly, this year a straight-to-DVD sequel was released and has received horrible reviews.
Christmas Vacation (1989)
This is it! My favorite Christmas movie of ALL TIME. So many classic lines; I could do a whole post on them. Every year when I go to my sister's house for Christmas morning, we press play on the DVD player as we begin to open presents and let the movie play through twice. Sure, I've seen it a thousand times but it has never lost it's punch line.
What's your favorite? Did I miss one?