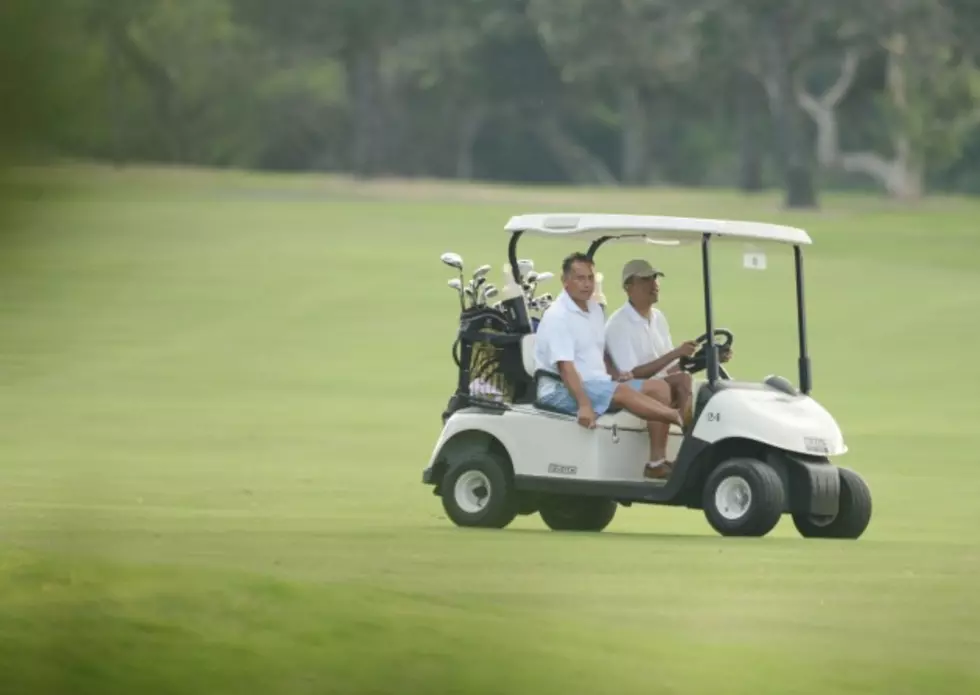 Man Allegedly Drives Golf Cart Drunk, Crashes Into Creek
Getty Images
Some symbolize Memorial Day weekend as the unofficial kick-off to summer. Another way to symbolize it; the amount of drunk drivers reported behind the wheel of a vehicle other than a car.
Over in Vermont, Jeremy Sanderson was arrested on May 23 after police arrived to help Chester Fire and Ambulance with a golf cart accident.
Sanderson is accused of driving the golf cart on a public highway and then crashing it into a creek. When police began their investigation they believed that the 41-year-old was intoxicated during the time behind the wheel and subsequent crash.
Thankfully no injuries were occurred due to the accident. Sanderson was arrested for DUI and later released.