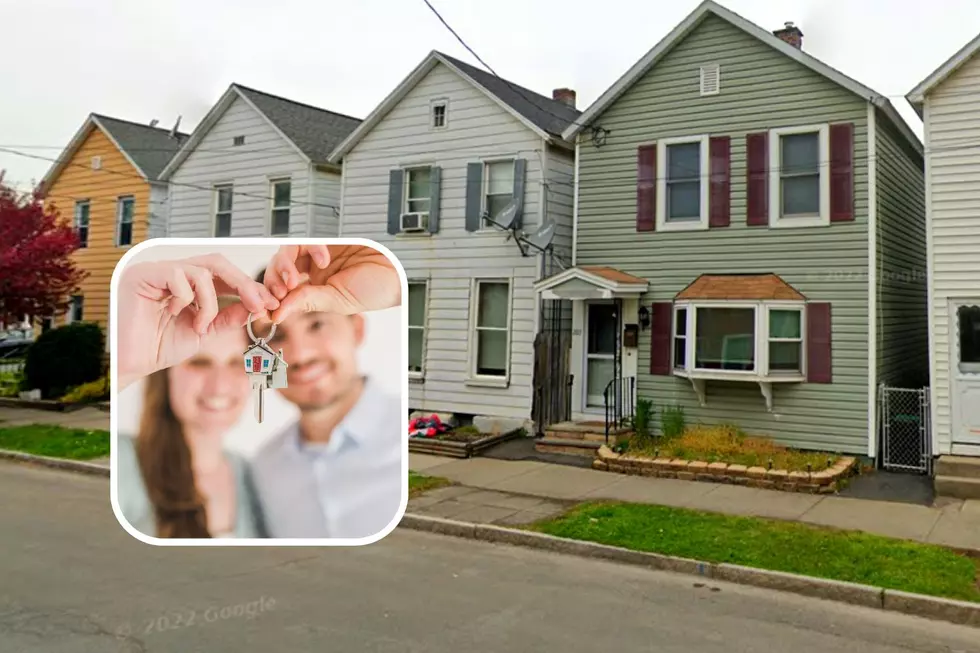 Watervliet Named 8th Best Housing Market for First Time Buyers
Google Street View (Canva)
It's no secret that the housing market is the most volatile it's ever been, especially for first time homebuyers. It's easy to be intimidated into buying an out of budget home for your newly forming family. Fortunately, realtor.com recently came out with their Top 10 list of the best housing markets for first timers in the U.S.. New York was the only state to have more than one city on the list- Eggertsville, Mattydale, and one that's right here in the Capital Region:
Realtor.com got their Top 10 list by conducting a study that ranked 600+ different cities with a population greater than 5,000 and were located within the country's top 100 largest metropolitan areas. The study analyzed several factors such as affordability, expected market growth for the surrounding metro area, homes available for sale, employment opportunities, average commute time, as well as amenities offered in the general location (Shannon Fromma, Times Union).
Top 10 Best Markets for First Time Homebuyers
Among the Top 10, New York State has a total of 3 cities that made the list, compared to other states which only had one city make the list. The study ranked cities based on their 2023 projected population of 25-34 year olds, 2022 inventory per 1000 households, and 2022 price to income ratio (Clare Trapasso, Realtor.com).
City of Watervliet Mayor Charles Patricelli nearly had to pinch himself when he found out the city made the list, saying it made him feel "on top of the moon" (Shannon Fromma, Times Union). He explains why attracting younger families to the city was and still is a major goal of his candidacy:
Young families mean owner-occupied homes and helps make the city vibrant. It also shows the city has plenty to offer at an affordable price. -Watervliet Mayor Charles Patricelli (Shannon Fromma, Times Union).
The mayor attributes much of the city's recent success to the plethora of renovations in town including updated city parks, the $500,000 spray pad and waterpark at the Veterans Memorial Swimming Pool, rehabilitating the recreational Dome facility, and staffing police forces to their fullest extent (Shannon Fromma, Times Union).
So, if you're a first time homebuyer, maybe you should start your house search in Watervliet!
Mushroom House of New York
The outside looks insane but wait until you see the inside of the Mushroom House of New York State.
Look Inside New York's One-Of-A-Kind "Octagon House"
This New York Doll House Is For Sale
This Staten Island mansion is stunning and the current décor make it eclectic. If you are into mannequins, clowns and animal statues, I found your dream home.