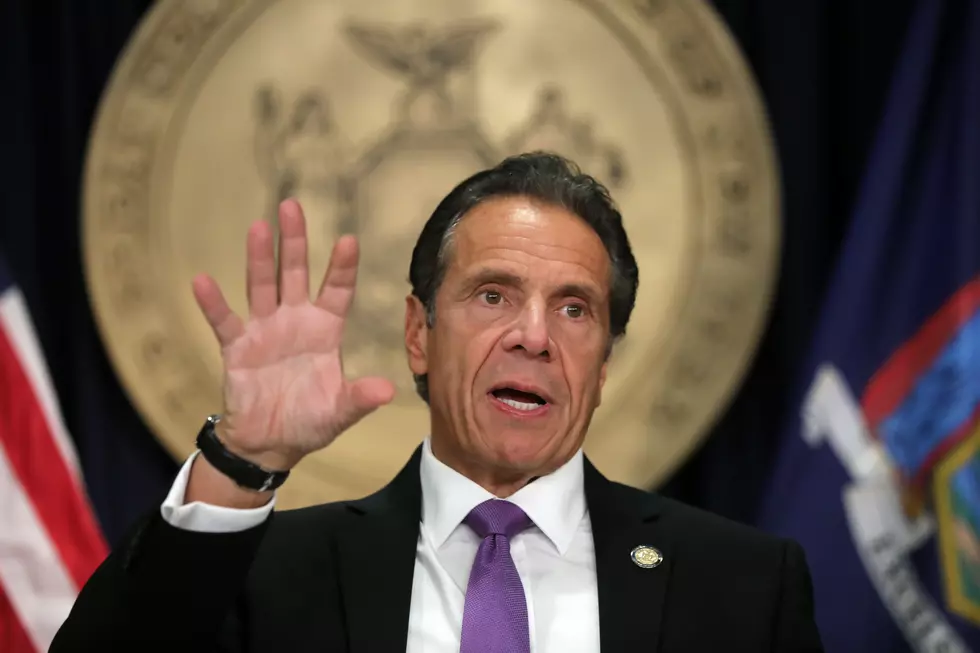 Why Did Cuomo Veto New York Internet Access Study?
Getty Images
Governor Cuomo has vetoed a bipartisan bill that seems to be a no-brainer to ensure that high-speed internet access is available throughout New York.
Doesn't it make sense that we make sure that the internet is available throughout the state and that internet speeds are what they are supposed to be? Also, to make sure that the internet is affordable and reliable throughout the state.
In today's business and school landscape, the internet and access to it are more important than ever. Most of us take for granted that when we go to our computer at home, work or school that we'll have great internet access. In some areas, especially lower-income areas that's just not the case. Teachers in lower-income area schools found this out when transitioning to remote teaching. Teachers found out that a lot of families didn't even have reliable high-speed internet in their homes. Schools sent home special internet hotspot backpacks that allowed students to get online and join their classrooms remotely.
According to the story in the Times Union, the veto mostly boils down to money. Governor Cuomo supports the idea of mapping internet access and speeds in New York, but it has a hefty price tag of $3 million dollars. For a state that is facing a huge budget deficit that's a huge expense on something that is important, but might need to be put off, or at least be debated in budget talks.
An estimated 8.7 million New Yorkers don't have access to high-speed internet, and only half of the people living in rural areas of the state have access to the internet with speeds of at least 25 megabits per second, which is considered the bare minimum for students and people who work from home.
On the positive side, Governor Cuomo has invested $500 million to expand broadband internet throughout the state. This internet mapping bill would make sure that money is being spent in areas with the most need for internet access.
Enter your number to get our free mobile app
5 Things Upstate New Yorkers Love To Loathe