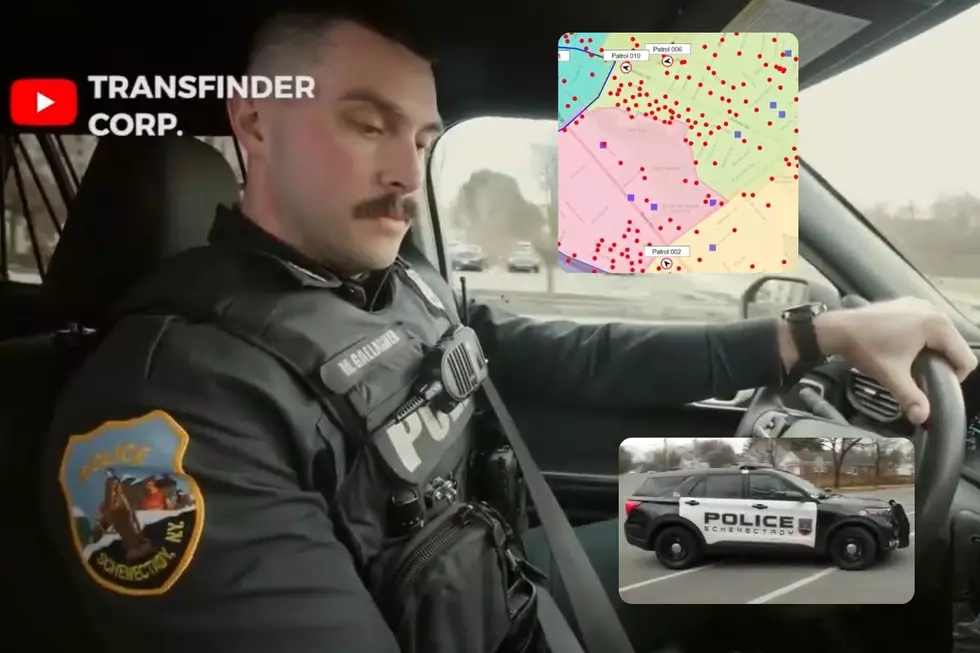 Will this New Police Technology Make Schenectady Safer?
WTEN via YouTube (Canva)
Yesterday, a new technology was unveiled at Proctors Theatre by the Schenectady Police Department: "Patrol Finder". This app has been in the works for a little over a year now and will reportedly allow for more transparency and safety between officers and the city. Police Chief Eric Clifford explains that even though crime rates are continually reduced year after year, residents still feel unsafe as a result of the smaller level crimes the police simply didn't have enough time or manpower to handle (Skylar Eagle, WTEN).
Patrolfinder is in the works of being implemented as an effort to reduce criminal activity. If there's an area that hasn't been patrolled as much, the officer in the field would now be able to know which areas need more of their attention, essentially preventing crime before it takes place (Skylar Eagle, WTEN).
How Does it Work?
Skylar Eagle at WTEN reports that the software, created by Schenectady-based company Transfinder, highlights areas on a map that might need more attention after showing previous shifts' patrol routes. In addition, highlighted areas can be adjusted based on crime rates and current activity, making it intuitive to the officers utilizing the technology. Eventually, residents will be able to report non-emergent concerns as well as access certain data on the app.
We are going to make sure we are using information that we collect on a daily basis to solve problems so we can spend the majority of the day patrolling areas, reducing crime -Chief Clifford, Schenectady Police Dept. (Skylar Eagle, WTEN)
See the Full Story Here:
The software will be installed in Schenectady Police vehicles starting this week through the following months.
Illegal Pets To Own In New York State
Animals Rescued from Horrific Conditions, Upstate Couple Charged
Harvey Martz and Laurie Murray were arrested and charged with a number of crimes against animals for abandoning several dogs, cats and goats on a property where they used to live. The animals were found in horrific conditions in the town of Ephratah in Fulton County.
This Modern Masterpiece $45M Home Would Be Illegal To Build On The Hudson River Today