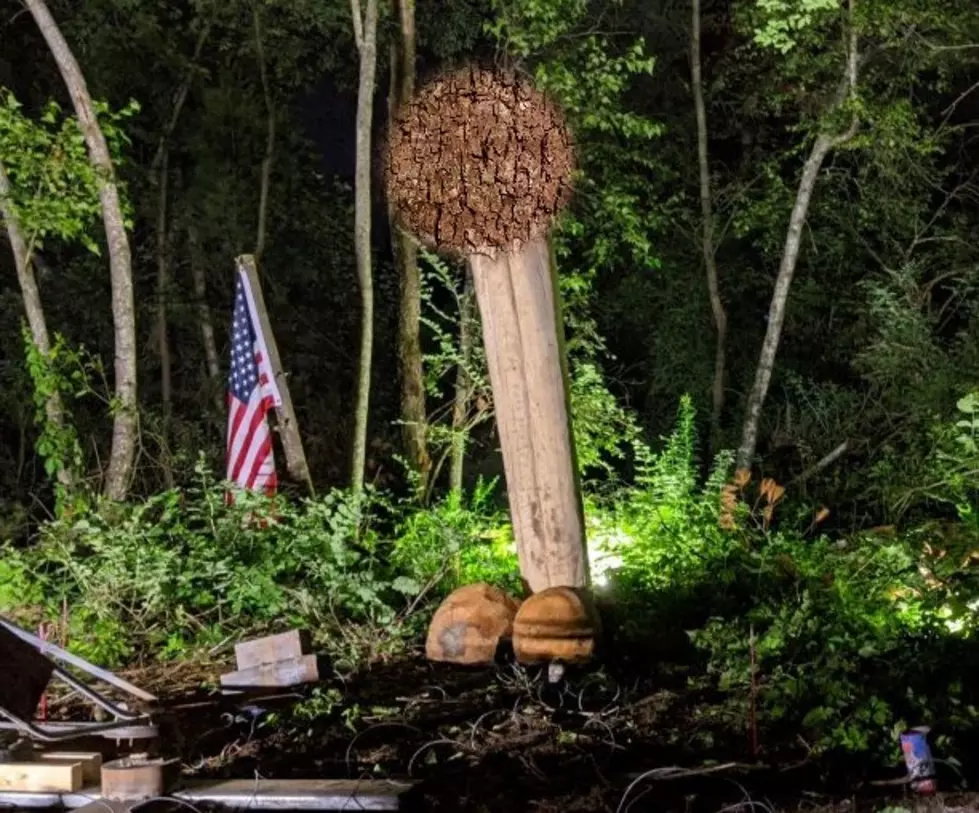 Wilton Woody is Preparing to Rise Again…and Maybe Tour
YouTube
What started out as a protest against the town of Wilton has become a bit of a phallic phenomenon.
This was Woodworker Jamie Gagne's way of protesting a fight he is having with the town of Wilton over plans to build a workshop that the town says isn't up to code. According to the story at wnyt.com, Gagne has tried to comply with the town's requests but found it was hard to do and he said that the town had ignored his objections. So he erected a 7-foot wooden penis in his front yard in protest.  Seems reasonable, doesn't it?.
Gagne was told to remove the Wilton Woody and eventually was arrested by the New York State Police because they said it violated obscenity laws. They even made him de-erect (is that even a word?) his manscaped monstrosity and move it to his back yard. Since then the pine penis has been moved to his side yard, out of sight of his neighbors and cars passing by....at least for now.
According to The Times Union, his court date has been adjourned until October 27th. Mr. Gagne has said he will plead not guilty and will accept nothing less than an adjournment and dismissal of the charges against him. By the way, he faces a year in jail and a $1000 fine if convicted. That's a pretty big penalty for an arts and crafts twig and danglies.
In the meantime, if all the charges are dropped, Jamie Gagne is offering to take the Wilton Woody on a kind of "Rent-A-Dick" tour of Upstate New York. In the Times Union article, Gagne said that he would rent it out to anyone who needs it. There is at least one scheduled stop on the Wilton Woody World Tour and that's a home on Rt 50 that was destroyed by fire and now they are in a dispute with the town about rebuilding...I hope that wasn't Rachel Ray's house.
So, I guess we all wait until October 27th to learn the fate of Jamie Gagne and his Forrest Phallic. Just in time for Halloween....perfect for the kids and trick or treating.
Enter your number to get our free mobile app
12 Cool and Unique Facts About the Capital Region