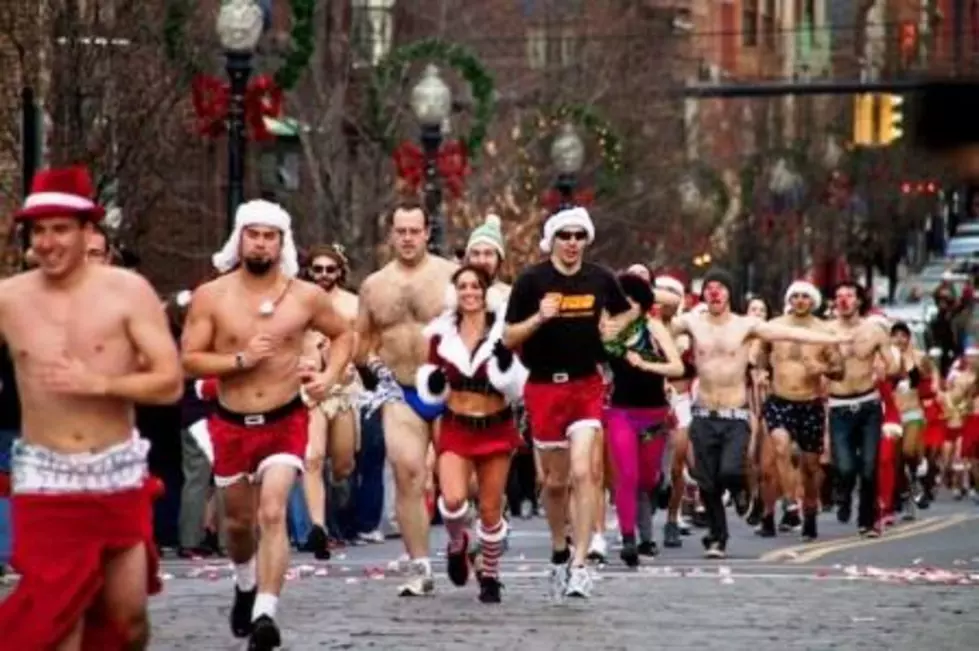 Albany Santa Speedo Sprint 2012 Takes Place December 8th [VIDEO]
Nick Lee Q103
Usually when someone asks me to don a speedo and run down Lark Street, I tend to be a few egg nogs in.  However, when I do it in December, it can only mean one thing - it's time for the Santa Speedo Sprint!  The one day a year you can legally roll around town having conversations with strange ladies in your undies.
Each year, the Albany Society for the Advancement of Philanthropy comes up with a unique way to raise money for the Albany Damien Center, a place that provides activities and programs to those affected by the HIV and Aids viruses. Rather than the typical fund raiser involving baked goods or 50/50 raffles, the fine folks of the ASAP have developed the Santa Speedo Sprint.
For a minimum of a $25 dollar donation, you can strip down to your Santa speedo and run the 0.8K race over on Lark street on Saturday, December 8th at 2:00 PM. That's roughly half of a mile or two laps around a track.  To give you an idea of how long this would take, the men's world record was just set at this past summer's Olympics with a time of one minute and forty one seconds.  However, since we're not all world class athletes, you can bank on three to five minutes of pure undie running.
I have been fortunate enough to host the last two runs.  Thanks to Nick and Flounder, we have a sweet video to check out what you could be seeing this year.  You ready to hit Lark in a speedo?!