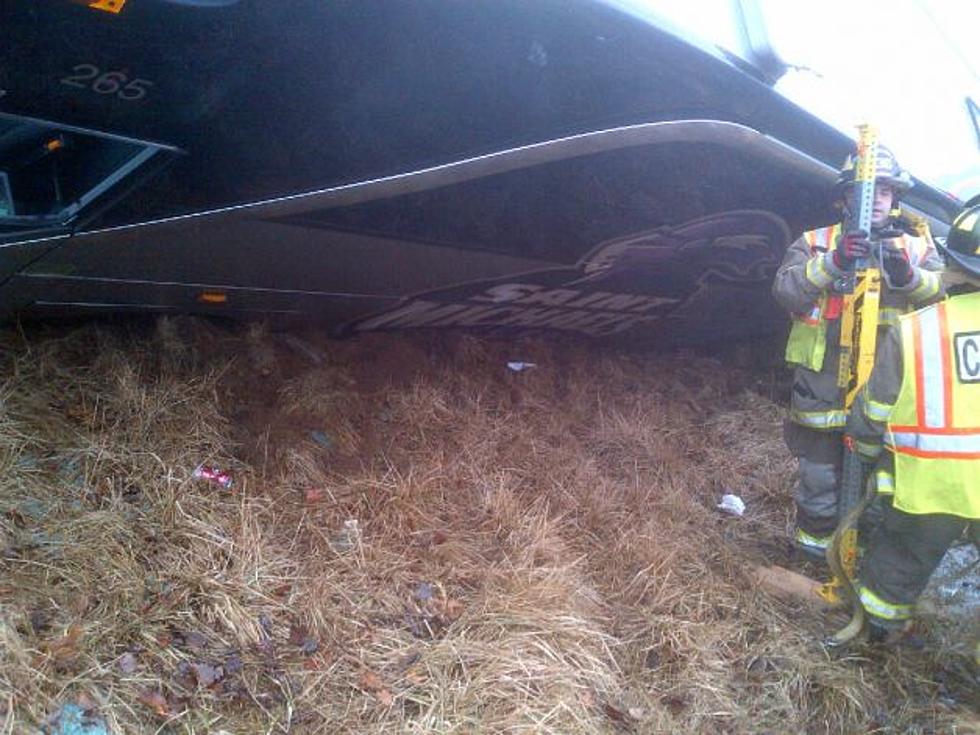 Bus Carrying St. Michael's College Lacrosse Team Crashes Near Albany
NY State Police Twitter
Traffic is closed on the Northway following a bus crash and police have confirmed one fatality in the accident. The bus was transporting the St. Michael's College Lacrosse team to a game in Long Island when the accident occurred. 
UPDATE @ 3 PM - Police have released information about the fatal victim in the crash: a 64-year-old woman from Saratoga Springs was killed and the the driver of the car, a 65-year-old man, is in critical condition.
State Police have revealed that the fatality was an occupant of  the other vehicles involved.  The lacrosse team on the bus saw no serious injuries.
According to police a car spun out and hit the bus, causing the bus to go off the road. The members of the men's lacrosse team are being taken to the Clifton Park Fire Department.
The Northway is closed between exits 9 and 10. Police suggest taking Exit 10, Left On Ushers Rd, right on Rte 9 Sb, Right at Rte 146 back to I-87.
We'll update this article as more details become public.