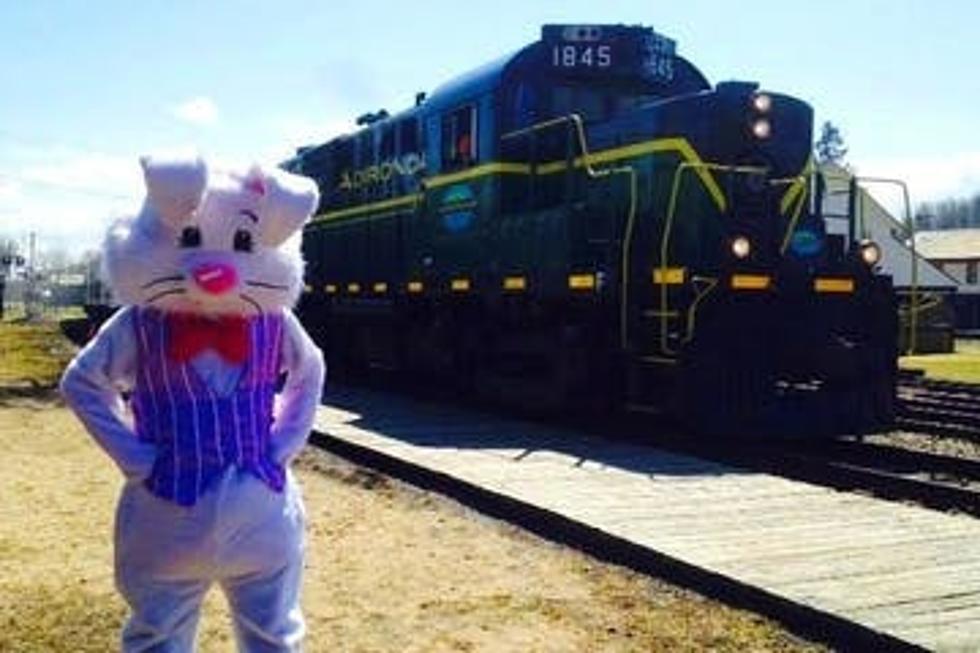 Celebrate Easter Riding The Rails In Utica and Kingston
Photo - adirondackrr.com
Your kids and even grandkids will think you are "eggcellent" when you take your Easter celebrations up a notch with the Easter Bunny Express in Kingston or Utica. It actually looks like a lot of fun for the family as you get on a decorated train with the Easter Bunny and ride the rails.
In Kingston your one hour ride will be on an open-air car on the Catskill Mountain Railroad so dress warmly. You will see the sights, visit with the Easter Bunny and receive a bag of candy.
There are 5 departure times on Sunday March 28th and Saturday April 3rd. Tickets are going quickly for Saturday April 3rd. Purchase tickets HERE.
Ticket Prices:
$20.00

 – Adults
$14.00 – Children (Ages 2-12)
$19.00 – Discount Adult (Senior/Military/Veteran)
FREE – Toddler (Under two on lap)
In Utica you will be riding the Adirondack Railroad for a 90 minute, round trip, experience from Holland Patent Station at the base of the Adirondack Mountains. At the historic Remsen Depot, the kids will hunt for Easter eggs and take a picture with the Easter Bunny. Return your eggs and receive a goody bag!
There are 3 departure times for the Easter Express (10a, 12p, 2p) but you need to call 1-800-819-2291 for tickets as there is no online availability for March or April.
Ticket Prices:
$21.00 - Adults
$16.00 - Children
$19.00 - Senior
$19.00 - Military
Easter was always fun for me as a kid. I loved trying to find the eggs, that in hindsight, weren't very difficult to find. When I became a dad I had a renewed interest in the Easter traditions of coloring eggs and buying pastel colored toys. For some reason toys became part of Easter, or maybe I just spoiled my son. Spoil your family this Easter. They deserve it.
LOOK: The most popular biblical baby names
FOR SALE: Feast Yer Eyes on This Pirate Ship