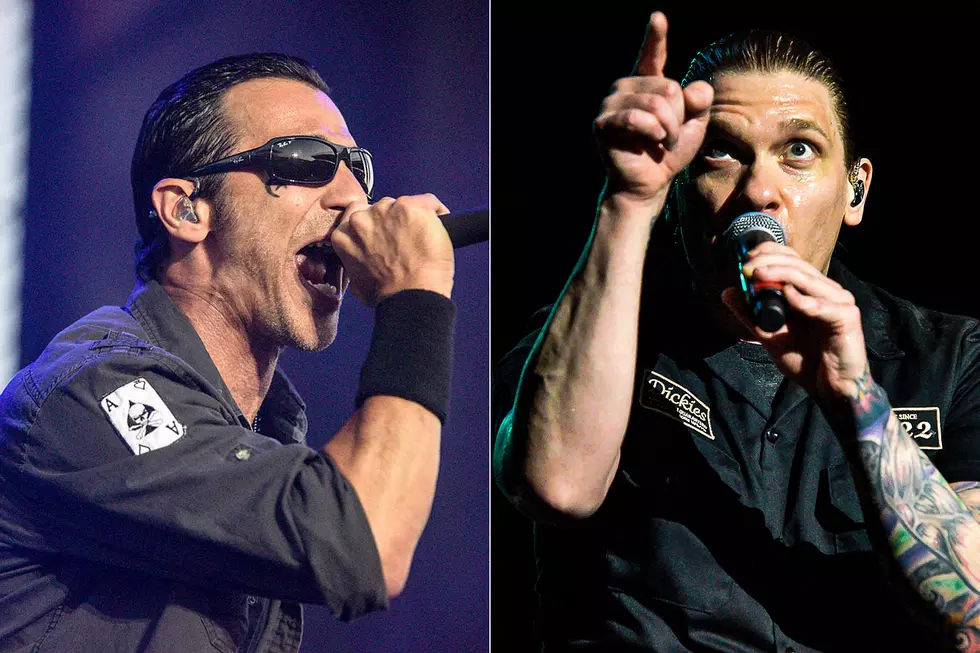 Godsmack Tickets Up For Grabs Every Hour on a Free Ticket Friday
Evil Robb Photography (2)
EVERY. HOUR. We have got a pair of tickets for YOU!
We are just a couple of days away from seeing Godsmack, Shinedown, and Red Sun Rising take the stage out at the Saratoga Performing Arts Center and if you have yet to get your tickets to the show on Tuesday well then you have a couple of options...
You can purchase your tickets right now online  at   LiveNation.com, Ticketmaster.com,  Charge By Phone at 1-800-745-3000 or in Saratoga at the SPAC box office .
You can tune into the Q all day today because it is a FREE TICKET FRIDAY! Which means that every hour today between 8am and 5pm we are going to be giving away a pair of tickets to the show this Tuesday night! Oh and not only could you score FREE tickets to the show but one Grand Prize Winner is going to get an autographed Godsmack drum head courtesy of BMG!
BTW if you can't be near a radio while you are at work there are a couple of other ways to listen like via the Q103 app or even you Alexa enabled device (just ask Alexa to "Play Q103")