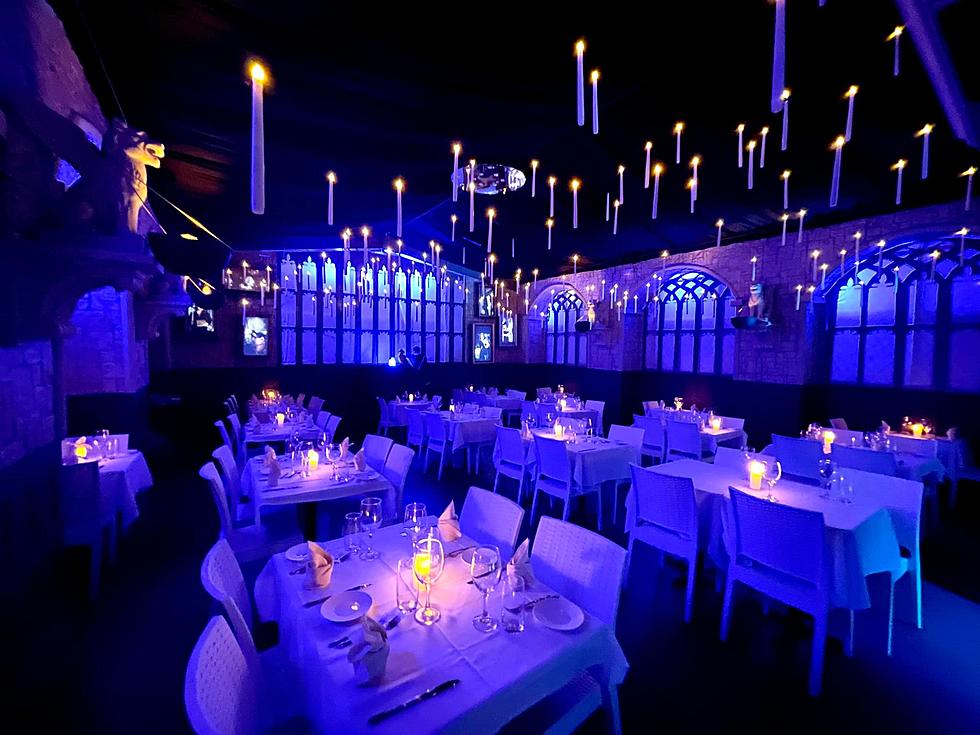 Harry Potter Inspired Restaurant Just a Daytrip from Capital Region! Wanna Go?
cavact.com
If you consider yourself part of the 'Wizarding World' or you just want a goblet of fun, you owe it to yourself to take a day trip to the Connecticut restaurant that will have you believing you are dining in Diagon Alley.
It has been 21 years since the first Harry Potter film was released and over a decade since the last Harry Potter film was released. The magic of those movies and the books that preceded them is so powerful that we can't get enough, even in 2022.
Cava Restaurant Fine Dining Italian is right next door to New York State at 1615 West St. Southington CT. Each year the restaurant transforms into different themes. During the holidays, for example, Cava is a winter wonderland! Today, with the wave of a wand, the Italian restaurant looks like Hogwarts.
Cava Restaurant have announced the opening of  their Wizard Room! The restaurant has 4 dining areas altogether, each with their own theme and designs are never repeated.
Cava Restaurant spares no expense when creating each individual theme. As you will see in the pictures below, their holiday display featured 70,000 feet of Swarovski Crystals! For the Harry Potter inspired experience you will need reservations to dine in their 'Great Hall & Alley' or 'Harry's Wizard Room'.
Are you ready to see a restaurant like none you have ever seen before? Before you go, make your reservation HERE or call 860-628-2282. For now, keep scrolling through these amazing pictures and video.
Look Inside America's Most Holiday Decorated Restaurant!
This one of a kind restaurant is just a short day trip from the Capital Region.
Ten Most Romantic Restaurants in the Capital Region
Based on Yelp reviews, social media posts and YOU!