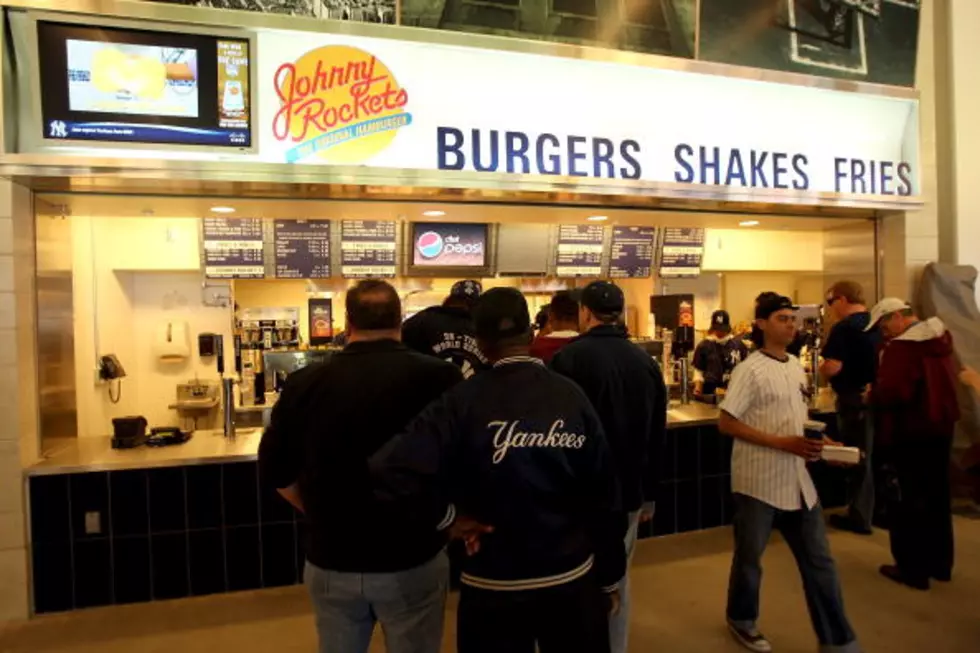 Johnny Rockets in Albany's Grand Opening Celebration is this Thursday with Free Eats
Ezra Shaw /Getty Images
The official Grand Opening Celebration for the new Johnny Rockets at the Times Union Center this Thursday and they have some fun stuff in store for you!
About a month ago we told you about how the new Johnny Rockets location at the Time Union Center was not going  to be you average Johnny Rocket's in fact it is the,
First-in-the-nation combination of the retro-themed chain burger restaurant Johnny Rockets and a sports bar.
While the restaurant has been open for about a month now this Thursday they will be hosting their Grand Opening Celebration between 3:30pm and 6:30p! According to the Times Union the first 50 guests to show up will get FREE meals! Man, if you are going to Alive at 5 this week you might want to try to get downtown early. You could score dinner and a show for FREE!
If you are not one of the first 50 people in don't worry there's still plenty to enjoy like complimentary samples of burgers, shakes and fries, happy hour specials, live music, face painting for the kids and giveaways. Plus if you decide you are probably going to need a full meal a portion of the proceeds the restaurant takes in Thursday will go to the Albany Police Athletic League.
So get inn on some free eats and check out the new digs this Thursday!