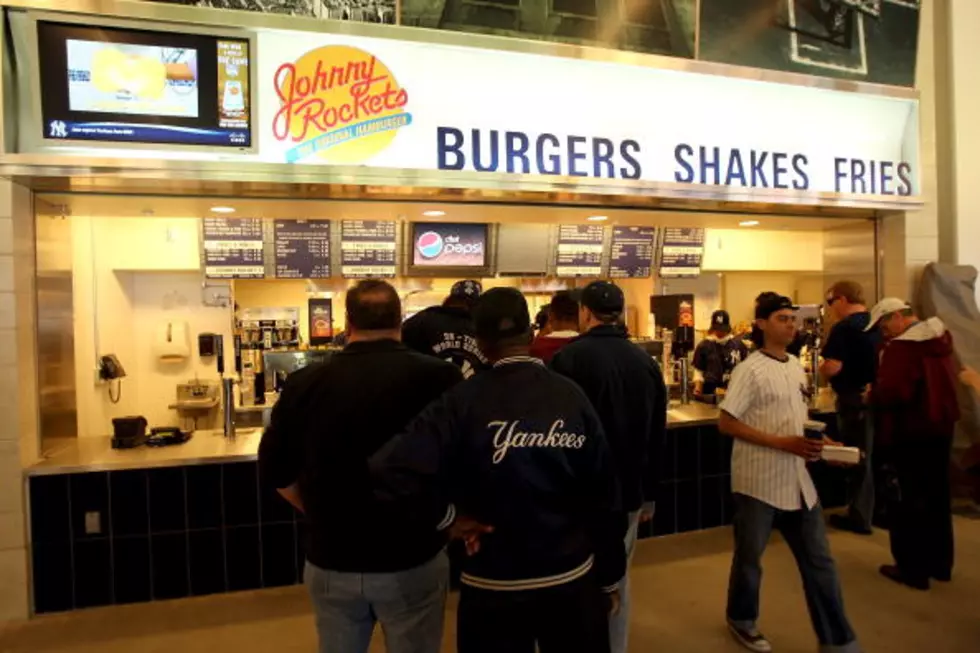 New Johnny Rockets at the TU Center Not Just a Burger Joint Also a Sports Bar
Ezra Shaw /Getty Images
I mean beers and burgers go hand in hand just as much as burgers and shakes right?!?
Earlier this week a new Johnny Rockets location opened up in the Times Union Center where the former downtown location of Wolf's 1-11 once sat, right in the front of the building on N. Pearl St. and apparently, this is no ordinary Johnny Rockets.
Sure they have the usual burgers, shakes, and fries but according to the Times Union this new location is the
First-in-the-nation combination of the retro-themed chain burger restaurant Johnny Rockets and a sports bar.
Officially the new location is called Johnny Rockets and Handcrafted Drafthouse & Sports Bar and features a draft line of 16 taps and even has a full liquor license. Which makes total sense to me seeing as though it is literally a part of a space that  hosts huge events where people like to enjoy an adult beverage or two.
While the new location is now open their hours might be a little skittish until they figure out the "business patterns" but for now you can stop by beginning at 11am and dine until probably about 8pm when they suspect things will start to get slow.