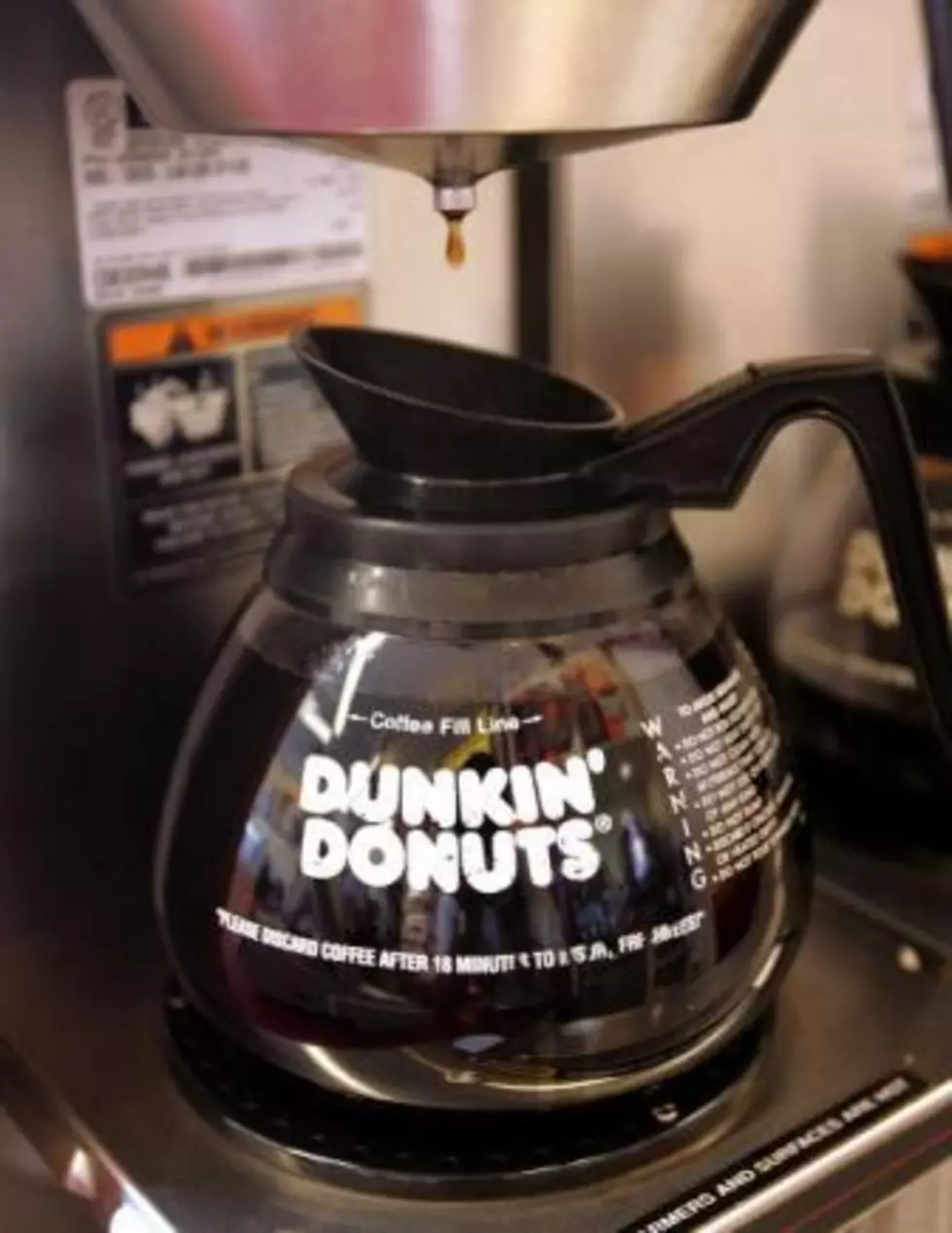 Monte's Favorite Coffee Picks
Tim Boyle, Getty Images
Ol' Monte loves him a cup of the bean juice from heaven, aka coffee. Luckily for me, there are dozens of places to stop and grab a quick cup while I'm on the run.  Like you, I just don't have time to wait for the home pot to brew in the morning and even if I did, my thermos can't keep it warm all day!  So I've decided to list my top five favorite places to stop in for some savory joe on the road.
Pilot gas station - Just my personal preference but I like to stop at 995 Rt 9 in Castleton because it's right off of I90.  What I dig about Pilot java is that this place is a truck stop.  That means, there are always plenty of pots filled with coffee! I never need to wait for an employee to brew some more here.  Like I said, I'm on the run, I don't like to wait! Plenty of blends to choose from, I can never go wrong stopping here.  http://www.pilottravelcenters.com/Locations/Find_Locations/
Cumberland Farms- Ever since they have built the new building at 499 Rt 4 in North Greenbush, I've been hooked on their Farmhouse blend.  If I read correctly, it's only 99 cents a cup.  What's better than a nice cup of coffee?  Paying less than a buck for it!  The beauty of this chain is that there are tons to choose from! To find the closest Cumberland Farms in your area, just put in your zip code. http://www.cumberlandfarms.com/FindaStore/default.aspx?zip=Zip
Dunkin Donuts- Can you ever go wrong with some DD java? Ever?  You can usually catch me at the 20 Mall location in Guilderland. Let me tell you what I love about the DD, it's the convenience.  I never have to pour my own here.  I'm not sure why but coffee ALWAYS taste better when someone else makes it!  Weird, I know.  Which location do you frequent?  Check out their spots yonder: https://www.dunkindonuts.com/content/dunkindonuts/en/stores.html?a=12207
Stewarts- Man oh man this one is close to taking the cake as my favorite store to grab a cup.  Stewarts is like me, sort of old school.  Most any location I have seen still uses the glass pots on the burner, no big fancy air pots with hundreds of flavors.  That's right up my ally, just go in and grab a java without thinking "should I add a splash of this and a hint of that?".  They also have the little cardboard holders to place around the cup to not burn my hand.  Know what else I dig?  The sugar.  Most of the other locations use the cardboard container of sugar but stewarts fills glass jars with a metal mouth.  Probably the same darn sugar as the other locations I mentioned but it just tastes a smidge better to me.  I'm usually lurking around 2931 Rt 9 in Valatie but you can find your store here: http://www.stewartsshops.com/LocationFinder/index.cfm?InstanceID=1013&LocationFinderCategoryID=48
So, you're asking where my absolute favorite cup of coffee comes from?  Between you and me? Right here at Q103.  You see, Country Scotty is on the radio until 10 AM, right before yours truly puts on the head phones. http://q103albany.com/shows/ Scotty loves to grab himself a coffee here at the radio station once he gets off the air.  So what does ol' Monte love to do?  I loooooooveeee to steal the last cup from the pot around 9:50 AM.  Shhhhh, this is our little secret.   Muahahahaha.