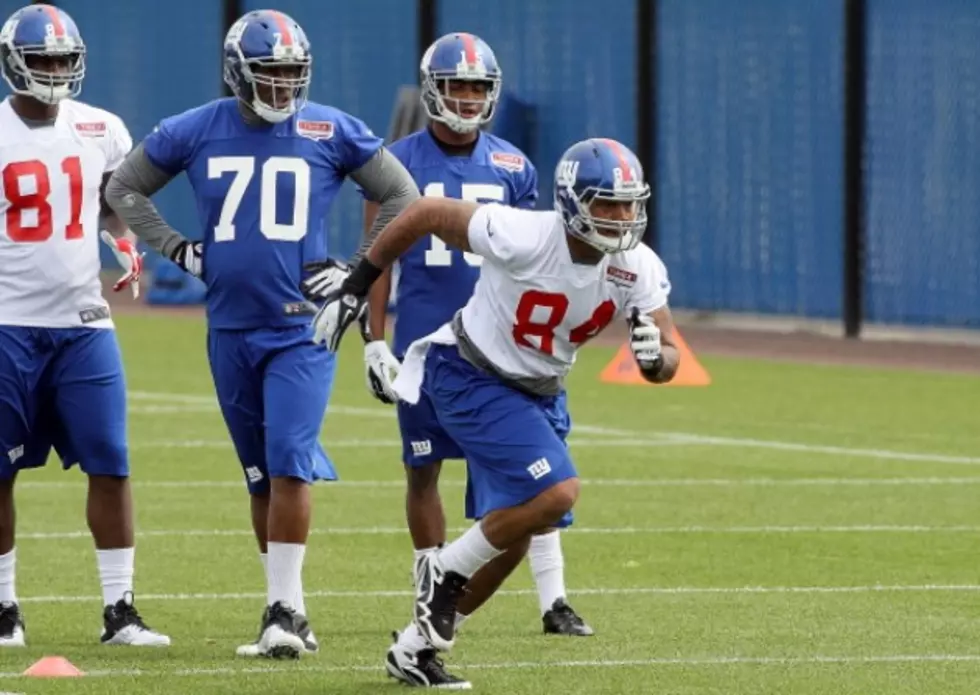 New York Giants Training Camp At SUNY Albany Set To Get Underway
Getty Images
After taking a year off due to the NFL lockout, the New York Giants are returning to the University at Albany for their summer training camp.
The defending Super Bowl champions will once again be holding it down at SUNY Albany, where they have called training camp home for the last 16 years. Things look to be a little bit different as far as training camp goes.
In the past, the G-Men have had either an early practice, or a late practice, or both. This year it looks like they will just be doing early afternoon practices from 1 P.M. to 3 P.M. The first day of practice is Friday, July 27th. Training camp practices will take place from 7/27 - 8/14. Fans will be able to enjoy a couple of great days with the Giants as well.
July 28th: Autograph day
You'll be able to get some of your favorite Giant players to sign memorabilia that day. It will follow their Saturday practice, and go until 5 P.M.
August 8th: Youth Day
If you have kids who are interested in football, or just hanging with the Super Bowl champs, this is something to mark down on your calendar. After their practice that day, camps will be set up for kids to learn about football, and the New York Giants.