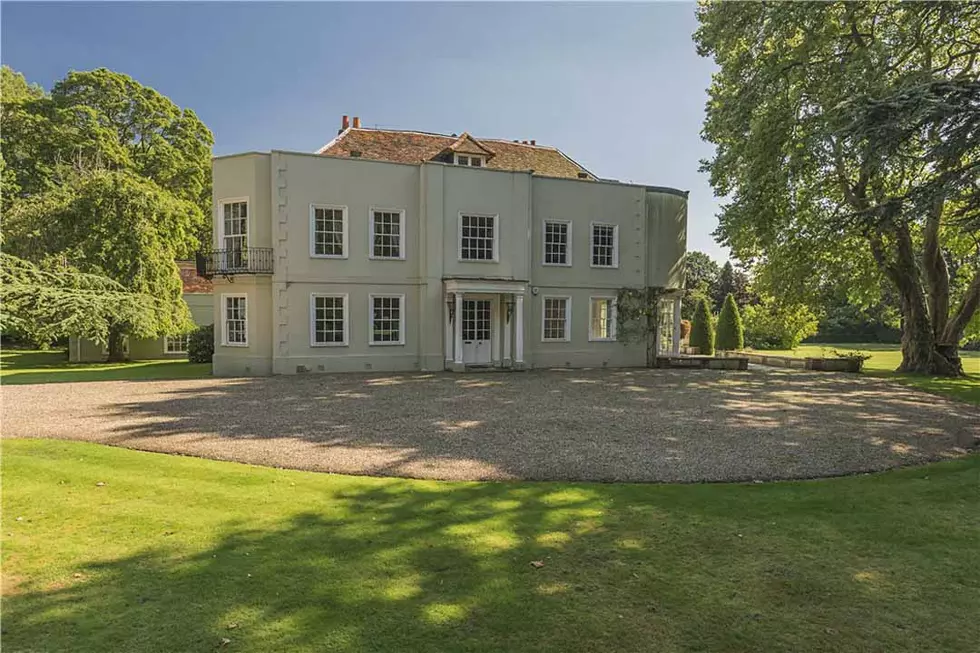 Ozzy Osbourne's Former Mansion Is Back on the Market: Photos
Knight Frank
The seven-bedroom home, which features sprawling gardens and a pool and spa complex, is listed at £3.95 million with Knight Frank. "Located at the end of a long tree lined driveway, Beel House is a superb Georgian home set in very private gardens and grounds," according to the Knight Frank listing. "The wonderful bright accommodation benefits from a very adaptable layout providing a good mix of both elegant formal reception rooms and comfortable family living."
You can see photos from inside the mansion below.
The incident with Sharon Osbourne took place in 1989, just as Ozzy returned to the Top 20 with the platinum-selling No Rest for the Wicked album. Nevertheless, Sharon said in 2005, "There was a really bad atmosphere in the house, very hostile. I knew that something was going to happen. ... He came down in his underpants, sat on the sofa right opposite me and said ... 'We're very sorry but you're going to have to die. There's no other option.'"
She initially tried to shrug off the threat, but a stoned Osbourne pinned her down to the floor. "He had his hands around my neck; he landed on top of me," Sharon remembered, "I just kept thinking, 'The kids, the kids – you cannot do this!'" Staff intervened, but Ozzy, apparently blacked out, said he didn't come to until he was already in the police station. "I said: 'What am I here for?' I hadn't got a f---ing clue. It's the most horrific feeling. He read me a piece of paper, and said, 'You're charged with attempting to murder Mrs. Sharon Osbourne.' I can't tell you how I felt. I just went numb."
Over the years, Beel House has also been home to movie actors and directors, a composer and, more recently, Robert Kilroy-Silk – a U.K. television host who reportedly sold the mansion to an international buyer for £6.5 million in 2014. The buyer then apparently returned it to market, but the cost has been falling ever since, according to the Stroud News and Journal. Asking price now is £4.95 million – or roughly $6.6 million.