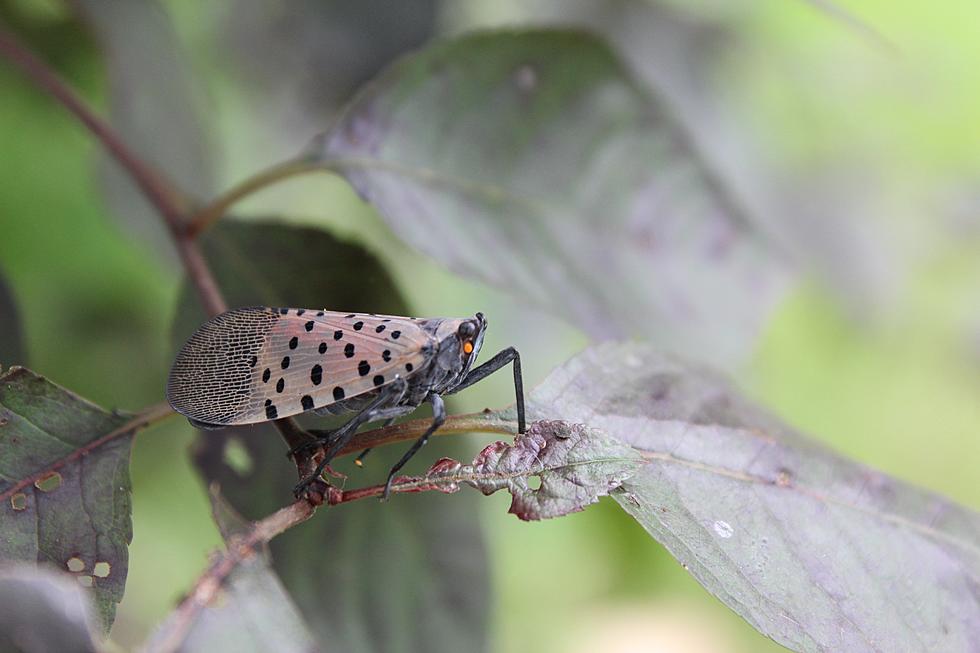 Report Immediately-When You 'Spot' this Insect in New York
Photo by Magi Kern on Unsplash
Have you spotted the Spotted Lanternfly? If you have you will need to do the following immediately:
Photograph the insect
Capture the insect and place it in a jar with rubbing alcohol or hand sanitizer
If no jar and rubbing alcohol are available, place the insect in a freezer
Contact a Spotted Lanternfly Responder HERE ASAP!
So, what is all the excitement about? How dangerous could this tiny insect be? According to the Department of Agriculture and Markets, the Spotted Lanternfly has the potential to take a bite out of New York's 30 million bushels of apples this year as well as damage our state's $52 million grape harvest! The SLF is also attracted to hops, maple and walnut to name a few.
It could be a little tricky to locate as the insect could be in any one of three different phases of life from black and white-spotted nymph to red and white-spotted nymph to the flying adult size.
The Spotted Lantedfly is relatively new to the United States, with it's first detection coming in 2014. The nuisance pest likes to eat it's way through 70 different plants and has been 'spotted' throughout New York State on Staten Island, Port Jervis, Sloatsburg, Orangeburg, and Ithaca. SLF are not known to be dangerous to people or pets.
Wild Backyard Edibles
Here are some foods growing wild in your backyard.
Top Dog Breeds 2020
Just released in March, these are the top dog breeds of 2020 according to the American Kennel Club.