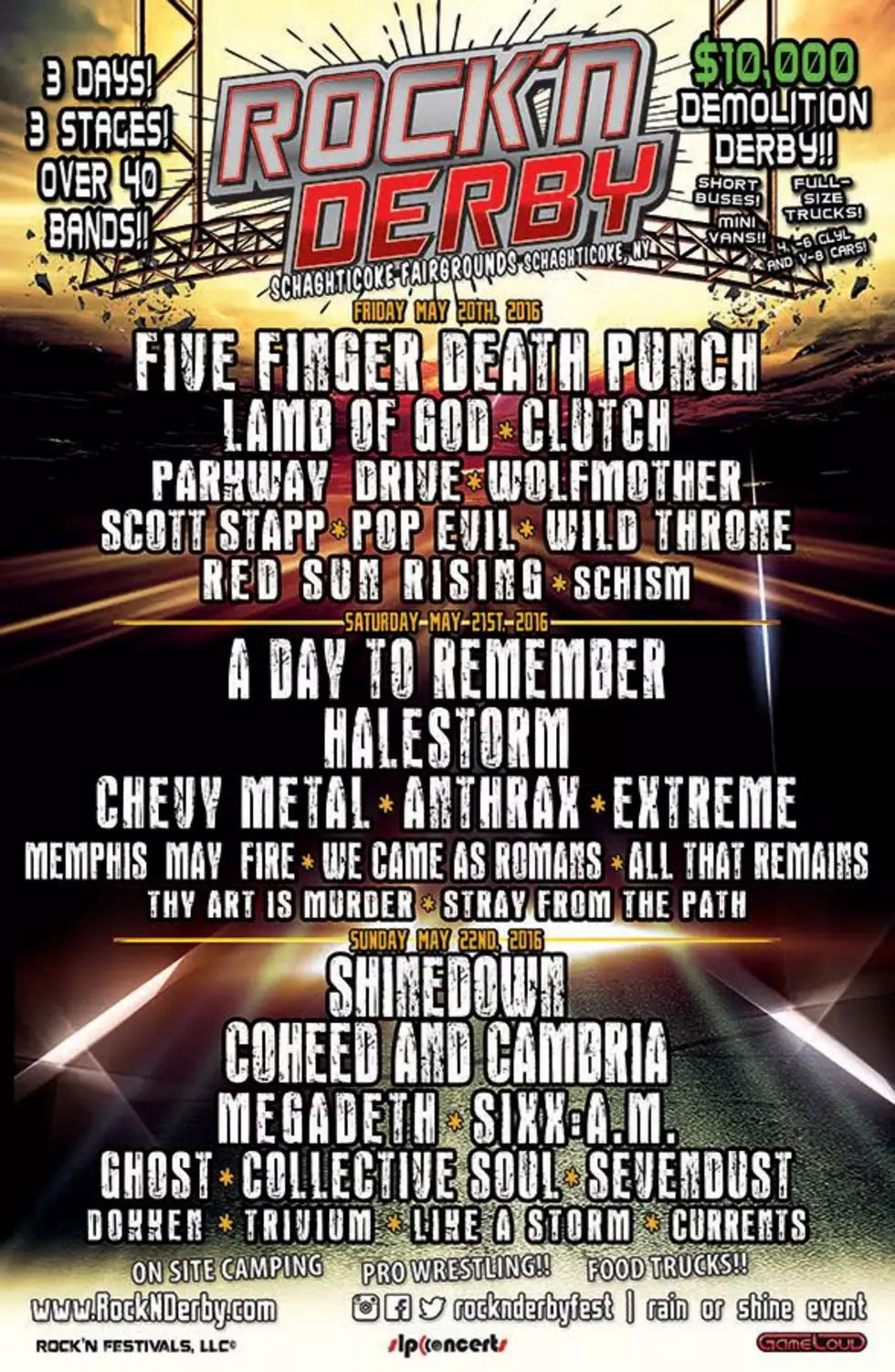 Rock'n Derby Announce New Band Additions & Daily Lineups
ROCK'N DERBY
I know you have been waiting for this...
So by now you are aware that Rock'n Derby is coming to the Capital Region. Not only is it coming but it will be completely taking over the Schaghticoke Fairgrounds May 20 - 22. That's three days of rock, demolition derby, wrestling, camping, food trucks, and craft beer!
What you didn't know however, is which day your favorite bands would be taking the stage. Well, wonder no more! The thing you've been waiting for most (besides, like, the actual show) is here! Daily lineups have been announced! Along with some killer new additions! So go ahead, and check it out!
So I'm assuming at this point you are ready to get your tickets and make sure you don't miss a thing, right?!?
You choose between single day, two-day, or three-day passes, or you can get in on VIP or camping packages. Either way, you should probably secure you tickets NOW! Get all the details and your tickets HERE.