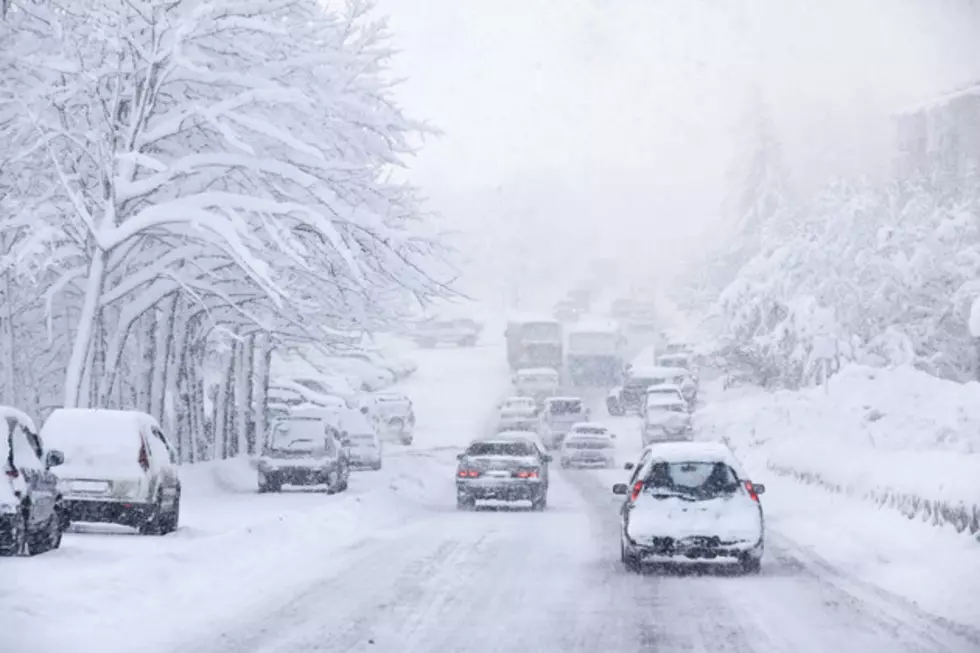 Snow Driving Tips That Will Be Ignored
Irina Igumnova, ThinkStock
Driving in the snow can be treacherous. Everyone from your mom to your friends, the police and government officials will warn you to be careful while driving before, during and after a snow storm. Our response? "I got this!" because we all know how to drive in the snow, right?
Depending on the forecast you have heard, the Capital Region is expecting anywhere from 8 inches to 16 inches of the white stuff. Regardless of the amount that falls in your area here are the 2 things I believe are imperative to driving safely in these conditions.
Logic
Common Sense
If you make sure that you bring those two items along I feel you and the others on the road will see greater success getting to and from safely. Of course I could go on and make a list of additional provisions like:
Use Caution
Clean off your vehicle
Allow extra time
Drive slowly
I won't add that list because it would be redundant. If you have your common sense you will know to allow extra time so you can clean off your vehicle. Plus logic would tell you that you should drive cautiously and that gives you another reason to allow extra time.
Even with your logic and common sense you may forget a few things so consider these before heading out:
Fill your gas tank
Keep a shovel in the vehicle
Make sure you have gloves and blankets in the vehicle
Fill your washer fluid tank
Keep a flashlight in the vehicle
We all need reminders, especially with the first major snow storm of the season. If you don't have to drive, DON'T. If you are required to be out on the streets be kind to the rest of us out there, be patient and bring along that logic and common sense.
CBS6 Albany and the New York State Police complied a very good list of tips for driving in snow and ice. Be safe.
LOOK: TV Locations in Every State
Enter your number to get our free mobile app