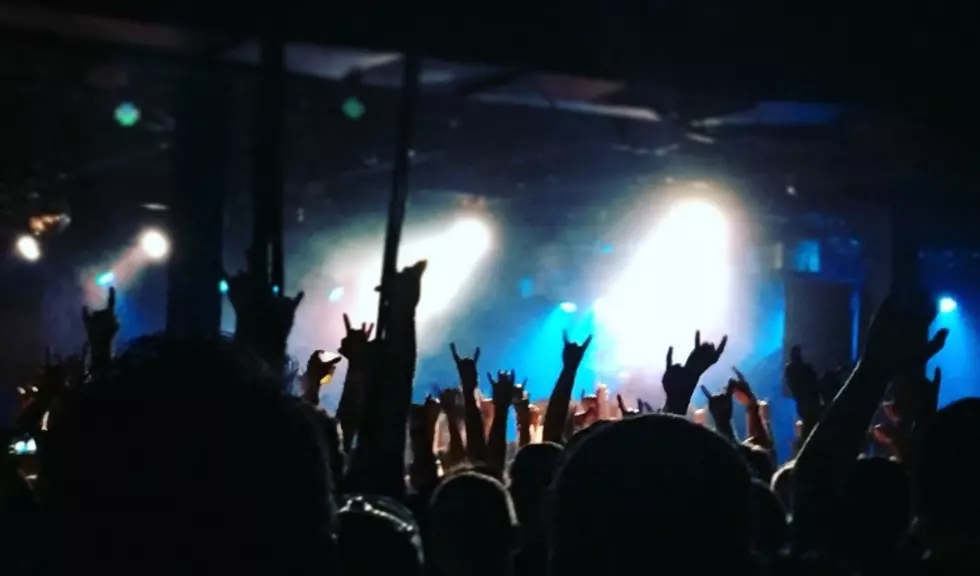 Stone Sour Rocks Sold Out Show at Upstate Concert Hall!
A crowd of true rock fans waiting for Stone Sour! Credit: Tatiana
Last night, Stone Sour brought a concert of pure, unrelenting, and energetic rock to Upstate Concert Hall.  In front of a sold out crowd, Corey Taylor lived up to the legend he has created of himself, and rocked an equally energetic and legendary crowd.  In fact, Corey Taylor even posted on his instagram [ @coreytaylor ] a series of three photos and a caption about how great the Clifton Park crowd was.  On stage, he mentioned the days of coming to the venue back when it was still Northern Lights, and his fondness for rocking the Capital District (something I could totally understand after witnessing the connection of the crowd with the band on stage).
The show started off with a female rock band out of Nashville called The Dead Deads, leading the way with a late 1990's gritty rock sound, and a heavy female scream at times that was reminiscent of Maria Brink [In This Moment].  Exhibiting the down-to-earth and dirty side of rock, they talked about living off a Ramen-noodle diet, and inspiration from true rock fans, all while proving their worth sharing a stage with Stone Sour.  They also alluded to something that has been such a common theme in rock music as of late- depression and suicide- and talked in between songs about getting help and available resources.
Thirty minutes after their set ended, Corey Taylor took to the stage with Stone Sour, clad in a "The Dead Deads" T-shirt, clearly supporting his rocking openers.  The crowd (full of many familiar faces from other Upstate Concert Hall rock shows) began to rock, fans began to yell and scream, and people pushed up to try and get their best glimpses of the stage.  Only two songs in, the confetti gun was brought out to the stage, and sound waves of rock music were not only exploding through the amps, but confetti was exploding over the crowd.   The set included a mix of songs, including some off the band's newest album "Hydrograd."
There were no pretenses and no gimmicks.  The show in it's entirety was a night of rock in it's finest form.