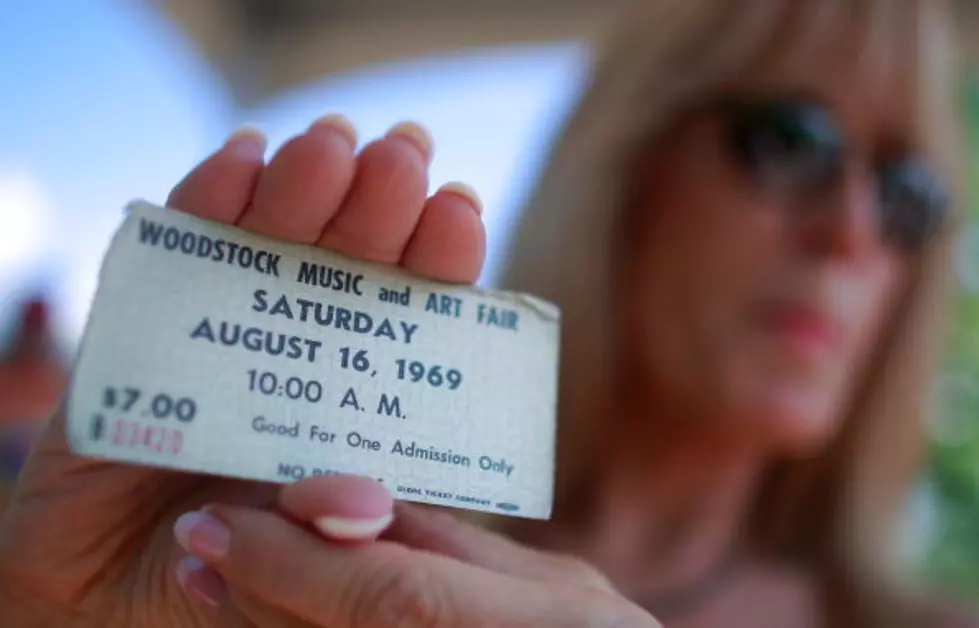 The First of Two Potential Woodstock 50th Anniversary Celebrations Announced at Bethel Woods
Getty Images
Oh man, it's beginning to look a lot like it's going to be one heck of a rocking summer around these parts!
As I am sure you are aware, this summer marks the 50th anniversary of the legendary Woodstock Music and Arts Festival which brought an estimated 400,000 people together in 1969. For a couple of years, there has been lots of rumors and speculation going on as to whether or not there would be a 50th-anniversary celebration in 2019, especially after everything that went down in '99.
Well, it is now looking like we might get 2 celebrations this year! The first was officially announced today! Bethel Woods Center for the Arts and Live Nation are teaming up this August to honor the iconic festival with the Bethel Woods Music and Culture Festival a 3-day event that will go down August 16th-18th, 2019 where the new festival will be "celebrating the golden anniversary at the historic site of the 1969 Woodstock festival." According to the website the festival will feature
Three days of memorable experiences will include live performances from prominent and emerging artists spanning multiple genres and decades, and TED-style talks from leading futurists and retro-tech experts. Festival goers will also be able to visit the Museum at Bethel Woods, which tells the story of the 1960s through immersive media, interactive engagements, and artifacts from the 1969 festival, as well as experience the special 2019 exhibit We Are Golden: Reflections on the 50th Anniversary of the Woodstock Festival and Aspirations for an Aquarian Future.
None of the artists performing have been announced yet but LiveForLiveMusic suggests that an announcement is expected in the new year.
As if this wasn't enough exciting news for one day. It is also, rumored that Michael Lang, local resident and co-founder of the original Woodstock, is also planning his own celebratory event, although no announcement has come on this one as of yet.
I don't know about you but it's not even 2019 yet and my vacation time is already depleting! Wouldn't have it any other way. Here's to a year of rock around the Capital Region!