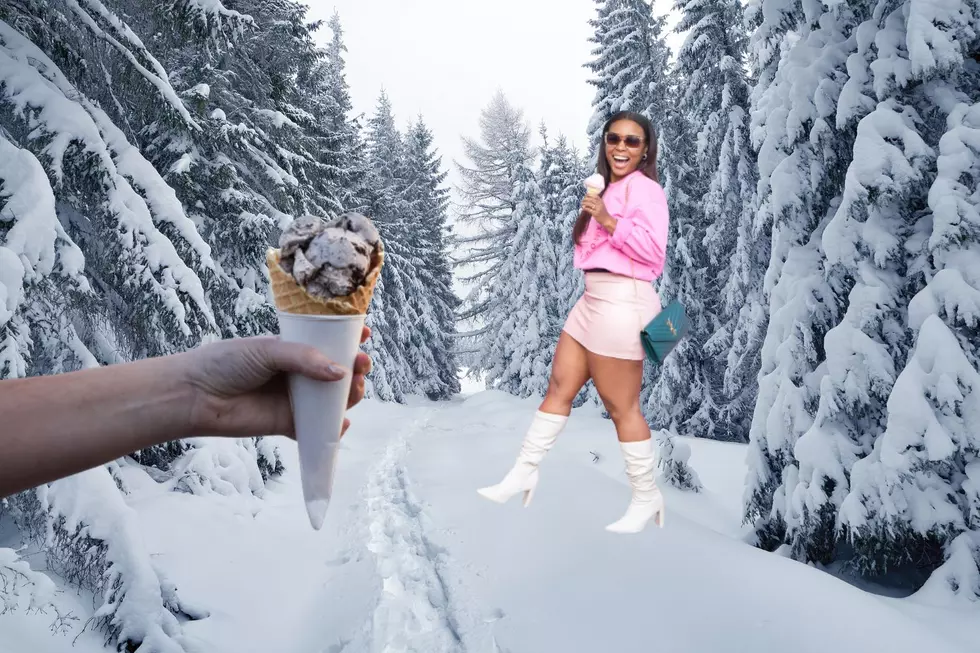 These Capital Region Shops Say Ice Cream IS a Winter Thing!
Tahiti Spears / Alex Jones via Unsplash (Canva)
Ice cream is a year-round treat, and this is a hill I will die on. I understand that it being a cold dessert might make you shiver a little if you're indulging in the winter time. But I mean, just think of how sad a world it would be without ice cream in the winter-- all the Holiday inspired flavors you'd be missing out on! My personal favorite is the eggnog ice cream from Stewarts. Fortunately for us, these Capital Region shops have us ice cream lovers covered by staying open even when there's snow on the ground. And no, the list doesn't include frozen yogurt places like Menchies and Sweet Frog since that's a completely different dessert...
I Scream, You Scream, We All Scream for Ice Cream!
Seasonal Affective Disorder affects 6% of the US population year-round (
National Library of Medicine
). No one should have to go through it without having the opportunity to drown their sorrows in a tub of ice cream. Fortunately, these Capital Region shops carry the dessert year round!
Stewart's Shops *Honorable Mention*
Now, I know what we're all thinking, what about New York's favorite ice cream spot-- Stewart's? This famous store is too popular of a chain for this list, but it deserves an honorable mention. There are so many locations throughout the Capital Region it would be hard to talk in detail about each one. Never fear, for you devout Stewart's fans, below is a list of every city in the Capital Region with a Stewart's. Most have more than just one!
Albany County: Albany, Menands, Latham, Glenmont, Slingerlands, Cohoes, Altamont, New Salem, Ravena, and Selkirk.
Columbia County: New Lebanon, Hudson, Chatham, Valatie, Kinderhook, Germantown, and Hillsdale.
Greene County: Coxsackie, Leeds, Athens, Catskill, Greenville, Tannersville, Cairo, and Haines Falls.
Rensselaer County: Rensselaer, Eagle Bridge, East Greenbush, Troy, Wynantskill, Castleton-on-Hudson, Hoosick Falls, Schodack, Schaghticoke, and Nassau.
Saratoga County: Corinth, Saratoga Springs, Ballston Spa, Burnt Hills, South Glens Falls, Gansevoort, Waterford, Mechanicville, Schuylerville, and Stillwater.
Schenectady County: Schenectady, Niskayuna, and Scotia.
Warren County: Glens Falls, Queensbury, Warrensburg, Lake George, Chestertown, North Creek, and Lake Luzerne.
Washington County: Hudson Falls, Greenwich, Hartford, Salem, Whitehall, Fort Edward, and Cambridge.
How to Survive an Upstate NY Winter
Take a look at these tips for winterizing your home and car before the cold comes.
10 Top Chocolate Shops in the Capital Region
These are some of the best destinations for Easter or any day!
The Best Candy Shops in the Capital Region
Eerie-sistable candy shops in the Capital Region that are sure to put a spell on you...