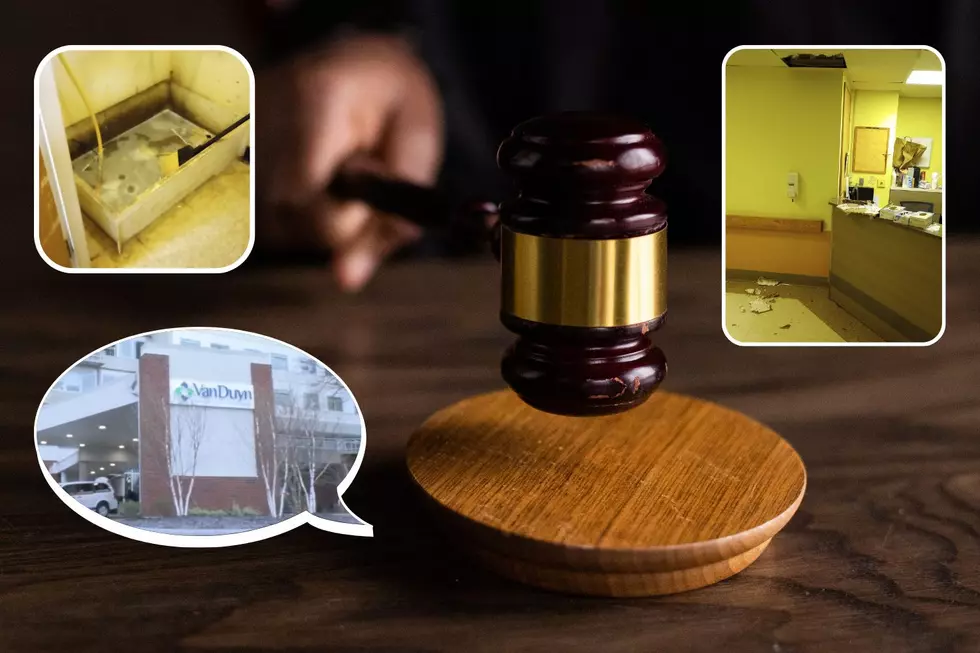 Think the Supreme Court Will Find This Nursing Home Negligent?
Kylie Murray via Facebook, Imani Clement via YouTube (Canva)
COVID-19 hit healthcare workers hard, that's no secret. Many hospitals, clinics, nursing homes, and rehabilitation centers have been left understaffed and unequipped to deal with certain medical situations. Recently, the Van Duyn Rehabilitation Center and Nursing Home in Syracuse has been accused of negligence and fraud, so the Supreme Court is now investigating these charges.
This is not the first time Van Duyn has gotten in trouble. After receiving four times the national average of citations between 2017-2021, the State Health Department investigated. As of 2021, they reportedly found troubling living conditions complete with cockroaches in the kitchen, a highly vision impaired resident who went hungry after receiving no assistance with their meal, another resident who's teeth weren't brushed for two weeks, and many more horrifying revelations. You can read all about these and many more at CNY Central News. In reference to each citation, the nursing home "issued a corrective action plan to address the issues and re-educate staff to prevent them in the future" (Megan Coleman, CNY Central News). Sadly, it seems that wasn't enough.
On April 26, 2022, a subpoena was issued to Van Duyn that said to share all electronic communications and emails with the State. Nearly a year later, they still haven't shared anything, so on Tuesday, Onondaga County Supreme Court Justice Gregory Gilbert ruled that the organization has seven days to share the requested information with the Attorney General's (AG's) office as part of their investigation. The AG's office lists 40 allegations made against Van Duyn that have caused serious harm and in some cases, death. The nursing home is being accused of running unsafely, being understaffed, and diverting Medicaid funds to the owner unlawfully. Van Duyn refutes these allegations and even argues that the State has no legal right to issue the subpoenas (NewsChannel 9).
Running a nursing home without sufficient staff so that Medicaid funds intended for resident care can be siphoned off to benefit the owners is a well-stated allegation of fraud, if not illegal conduct. -The State Attorney General's Office (NewsChannel 9)
Van Duyn Rehabilitation Center and Nursing Home Living Conditions
Check out some examples of the living conditions at Van Duyn, photographed by employee Kylie Murray who was apparently let go for taking the pictures in the first place.
Kylie Murray Shares Even More Pictures From Friends:
Hear One Patient's Negative Experience:
Kylie Murray will be interviewed by CNY Central News on Wednesday, 1/26/23, stay tuned for more specifics and updates.
10 More Roadside Attractions in Upstate NY
These roadside attractions are sure to give you some entertainment on your commute through the great upstate of NY.
Famous Godfather Car Found!
The crew from the YouTube Channel
Hagerty
have made some amazing barn find discoveries. On this trip they causally stumbled upon the 1941 Lincoln Continental used in the filming of The Godfather in 1972.
Dinner In A Dungeon? This is New York's Beardslee Castle
Beardslee Castle in Little Falls is one of the most magical dining experiences you will have in New York State.