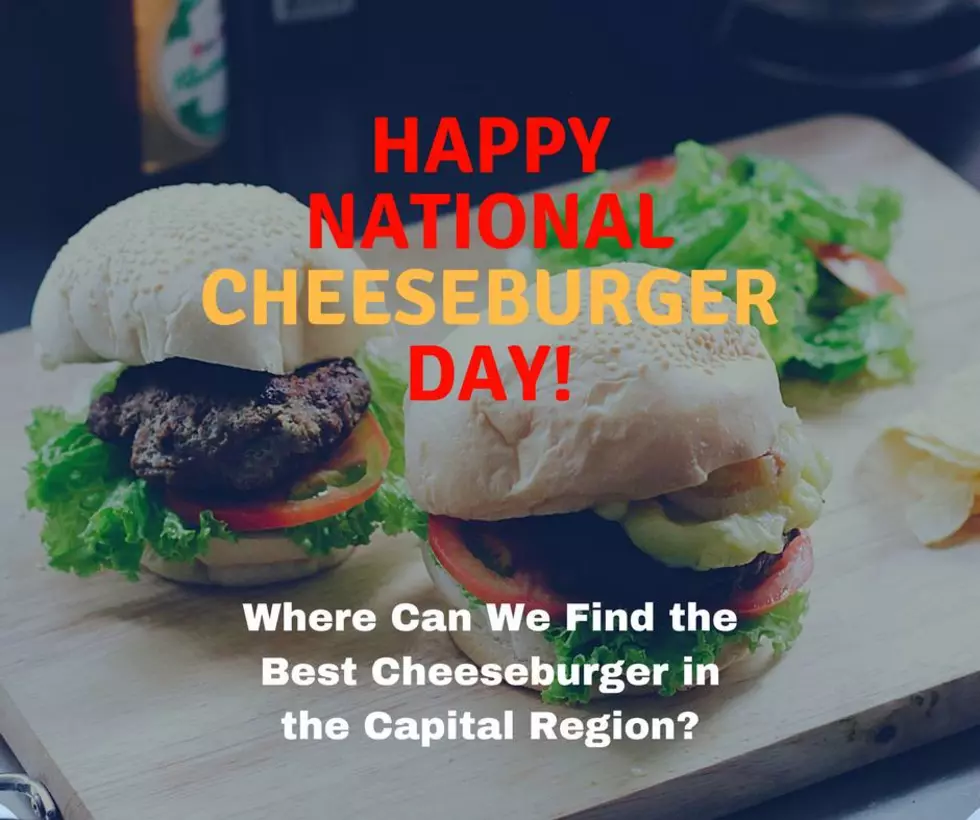 Today is National Cheeseburger Day and We're Looking for the Best Burgers in The Capital Region
TSM
Alright, give it up! Where is your go to spot for the BEST Cheeseburger (or any burger really) in the Capital Region?
There is literally no escaping the fact that today is National Cheeseburger Day. My entire news feed is filled with pictures of mouthwatering burgers with cheese and here I sit with my protein-less salad (which is delicious but is definitely not a cheeseburger).
So I have decided that tonight I am going to forego the pizza and wings during Monday Night Football and celebrate the holiday. Now I just need to decide where to get said cheeseburger from. I'm not talking about grabbing a double cheeseburger from the drive thru on the way home. If I'm going to do this I'm going to do it right. I want the best cheeseburger in the Capital Region.
This is where you come in. You see I know a couple of good spots to grab a decent burger but today I want the BEST. So I'm asking for you help. Where do you go for the BEST Burger in the Capital Region?!?
Let us know in  the comments so we can make sure we celebrate National Cheeseburger Day appropriately!