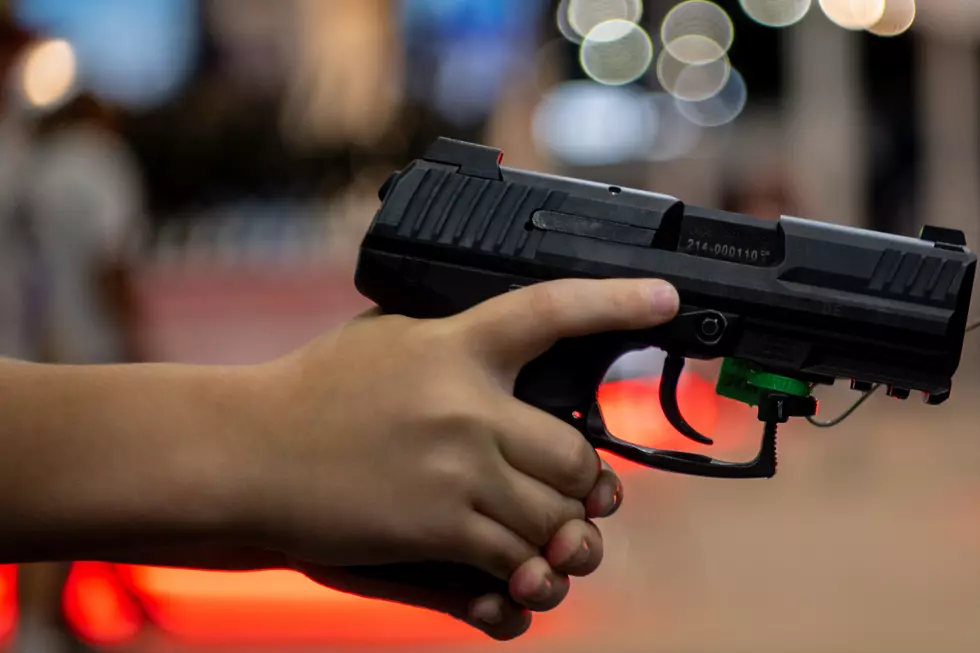 Two Capital Region Kids Steal Gun From Woman's Purse! Who's At Fault?
Getty Images
We have all heard the phrase "kids will be kids". That usually applies when a teenager or pre-teen did something like skip school or toilet-papered a tree on Halloween. I even recall stealing a pack of gum from a grocery store when I was 6. I did it right in-front of my mom! What was I thinking?
When does :"kids will be kids" change from innocent rites of passage to something much more serious? Stealing a gun? 2 Capital Region juveniles might agree with that as they are accused of just that and facing charges.
On Monday July 4th, a woman offered two juveniles a ride to a store in Cairo, NY. According to New York State Police, when the woman went into the store the 2 "kids" allegedly opened her purse and stole a handgun. The woman didn't realize the gun was missing until after dropping them off at their destination and returning home.
On Tuesday July 5th, State Troopers responded to the Main Street Cairo location to conduct their investigation and learned that the .25 caliber Beretta handgun was gone at that the juveniles had taken it. Both kids were arrested and charged with Grand Larceny 4th degree and Criminal Possession of a Weapon 2nd degree, both felonies.
There is tremendous responsibility for the gun owner as well. According to New York State's Safe Act, gun owners need to supply safe storage when a person less than sixteen years of age has access to it.
Gun Crime Numbers in Hudson Valley Counties Ranked Lowest to Highest
11 New York Cities With The Most Violent Gun Crimes
How Many in America: From Guns to Ghost Towns
Can you take a guess as to how many public schools are in the U.S.? Do you have any clue as to how many billionaires might be residing there? Read on to find out—and learn a thing or two about each of these selection's cultural significance and legacy along the way.