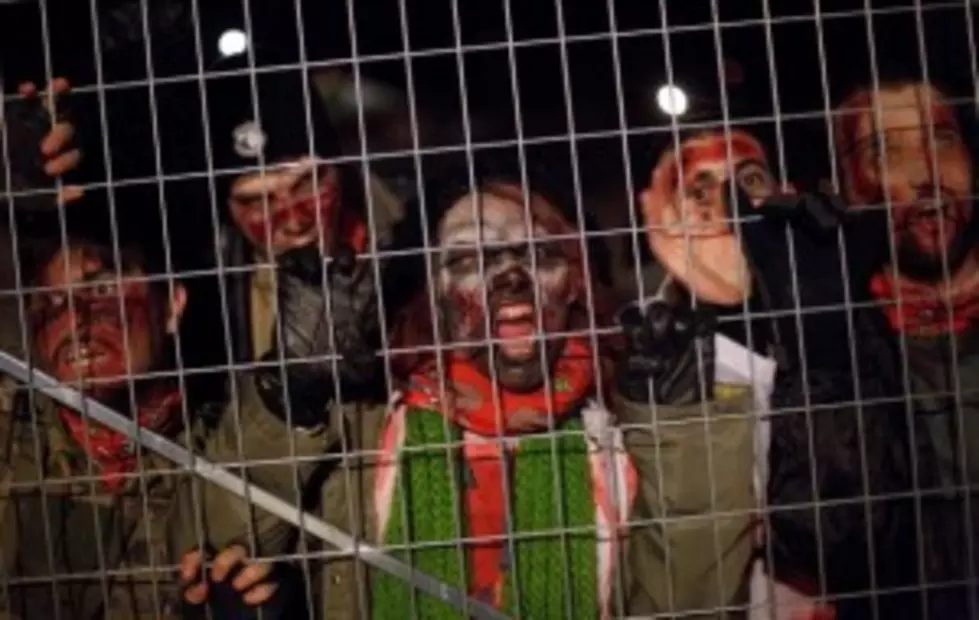 Zombie Apocalypse In Menands
Credit: Pablo Blazquez Dominguez / Stringer
What're you doing this weekend?
Are you one of the many people who think they have what it takes to survive a zombie apocalypse? Too bad there's no real world way to test out that claim, oh wait, there is.
Zombie Apocalypse has opened up in Menands. Part laser tag, part haunted house, all zombie. Teams of four band together at ground zero where the zombie virus started. From there it's up to you to survive and make sure the outbreak doesn't, well, break out.
According to the Troy Record, Zombie Apocalypse is open Thursday through Saturday and will even be available on Halloween.