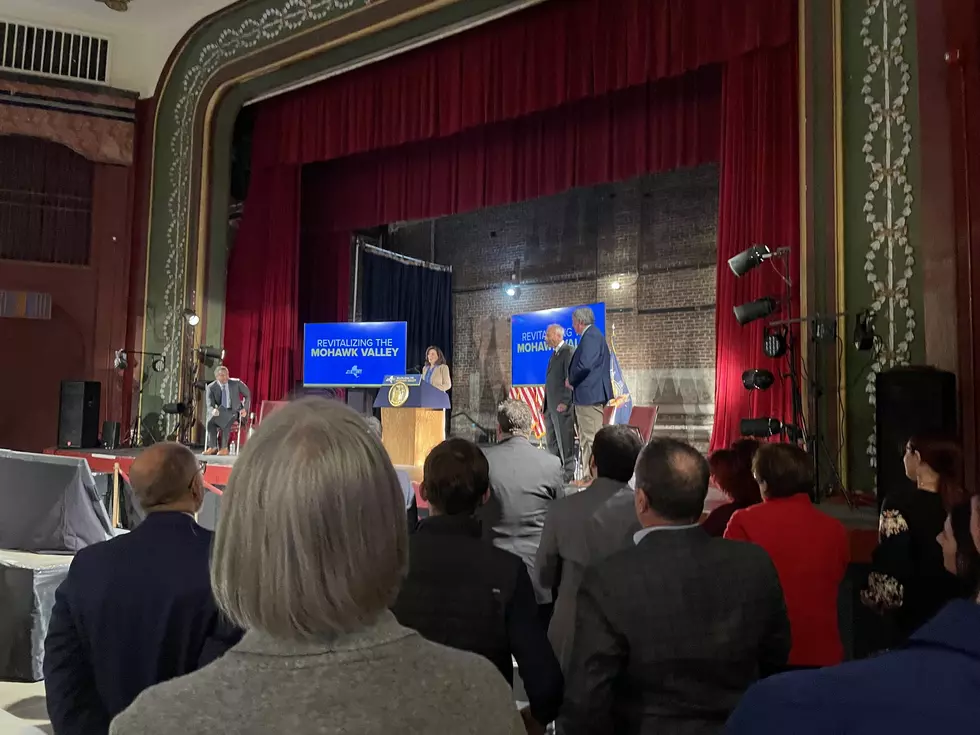 $10 Million to Breathe New Life into Downtown Gloversville
The Glove Theatre via Facebook
The Downtown Revitalization Initiative (DRI) was created in 2016 by Governor Andrew Cuomo with the goal of transforming downtown neighborhoods with untapped potential into the culturally rich bustling public spaces they were meant to be (ny.gov). With the help of NY Forward, the Department of State annually awards millions of dollars to qualifying communities with the hopes of enhancing the quality of life for those who visit these downtown metropolitan areas.
Thriving downtowns play an essential role in strengthening regional economies, which makes it critical we continue to support our local partners in their efforts to redevelop and reimagine those areas in their own communities - Governor Kathy Hochul (governor.ny.gov)
Revitalizing the Mohawk Valley
As Governor Kathy Hochul rolled out Round 5 of the DRI in 2021, Gloversville was named the winner for the Mohawk Valley Region. According to a press release from the Governor's website yesterday, there are 12 extremely transformational projects coming to Gloversville as part of the $10 million awarded by the Downtown Revitalization Initiative.
Revitalizing Gloversville
We are ushering in a new era for Gloversville, attracting jobs, businesses, and people and making the community a better place to live and work. - Governor Kathy Hochul (governor.ny.gov)
Gloversville's Transformational Revitalization Projects
Check out the renderings for the 12 transformational projects coming to Gloversville, NY as per the $10 million awarded by the Downtown Revitalization Initiative.
Isn't it amazing what a little federal support can do for the culture and economy of local communities?
Watch the recording of yesterday's conference here:
The Daily Sentinel reports that the initiative awarded "a total of $600 million to 59 communities in its first five rounds", and will continue to support the rejuvenation of communities in Round 6 which commenced earlier this year. One community in each of New York's Regional Economic Development Council (REDC) regions will be chosen. Applications were due in September, and the winners are to be announced on a rolling basis sometime by the end of 2022 (ny.gov).
What's In A Name? How Capital Region Cities, Towns and Villages Got Their Names
We Asked Who Should Be The Next Elected NY Governor...Wrong Answers Only
5 Ghost Towns of New York State
Have you been to any of these towns? Have you even heard of them? These once thriving communities have lost much of their population and some say there are more ghosts than people.