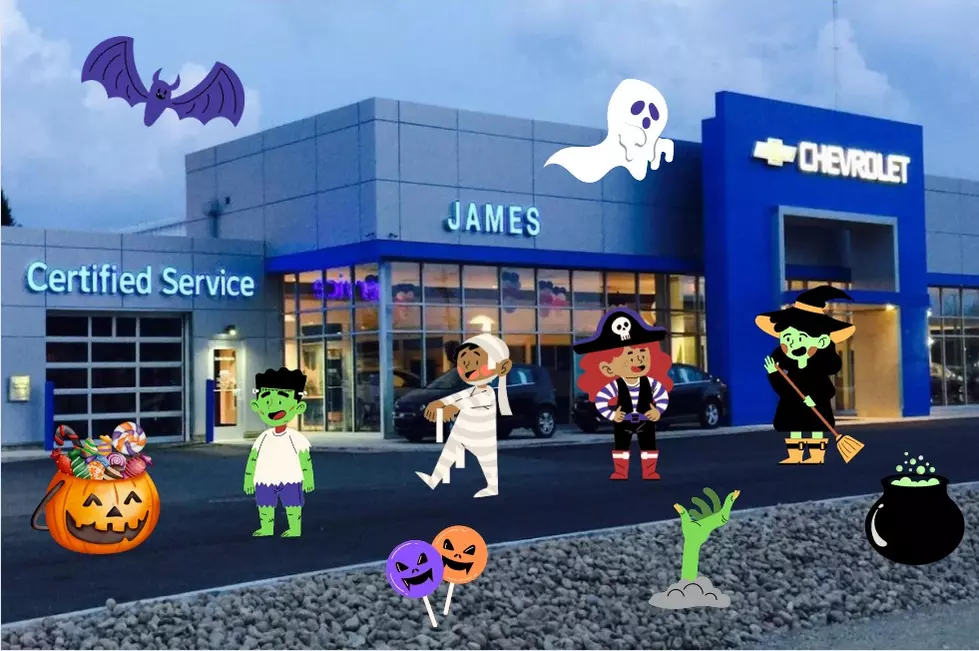 15,000 Candy Bags Prepared for Area's Largest Trunk or Treat!
James Chevrolet via Google Maps (Canva)
Nowadays, many adults find themselves worrying about the dangers of Halloween when it comes to letting the little ones go off on their own to strangers houses. Fortunately, there is a safer and less scary alternative to traditional Trick or Treating widely known as Trunk or Treat. Lucky for us, the Capital Region hosts a plethora of these events throughout the spooky season. Upcoming this weekend, James Chevrolet will be delivering all the treats without any tricks at their third annual Trunk or Treat in Johnstown. Bring all your ghouls and goblins!
Trunk or Treat, Give Me Something Good to Eat!
According to Fulton County Area News, this will be the area's largest Trunk or Treat! If you would like to help out at this legendary event, reach out to James Chevrolet via Facebook for more details.
Check out their ad for the event, produced by Osama Mustafa via YouTube, here:

RSVP to the Facebook event here!
If you're craving even more sweet events like this one, don't worry-- I've got you covered with this comprehensive list of Trunk or Treats in the area:
Friday, October 28th
Saturday, October 29th
Sunday, October 30th
Monday, October 31st
The Best Candy Shops in the Capital Region
Eerie-sistable candy shops in the Capital Region that are sure to put a spell on you...
Paul Rudd and Jeffrey Dean Moran Own a Hudson Valley Candy Store
Let's go inside the Rhinebeck candy store owned by Jeffrey Dean Morgan, Hilarie Burton Morgan and Paul Rudd.
Vintage Halloween Costumes
Check out these Halloween costumes from the 70's and 80's. Did you wear any of these?