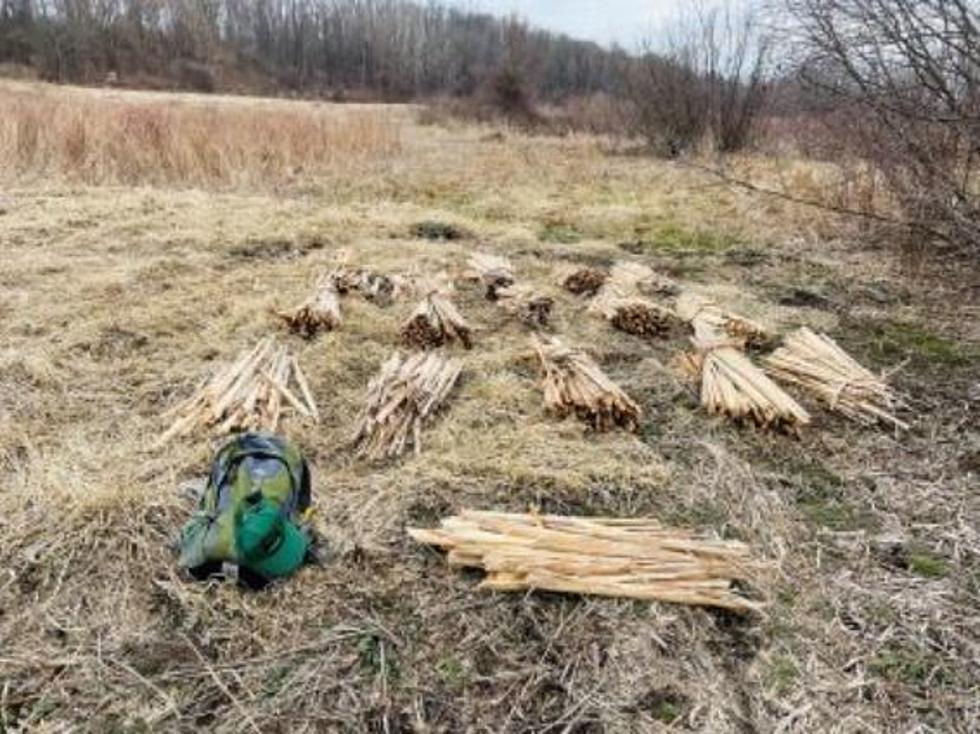 2 Upstate New Yorkers Were Caught Cutting Down This Endangered Plant
dec.ny.gov
I am sure you have heard of the catalytic converter trend that started a few years ago. PBS reports that people are literally cutting catalytic converters out of vehicles and then selling them to make quick cash. Who knew they had metals in them that are so precious, people will steal them. Here's a new one that might also surprise you.
Did you know that stealing cattails is illegal in New York State? Yes, the plant you have seen around water throughout the State is illegal to take, just ask these individuals that were recently caught.
The cattail can be used to make a variety of products such as chairs, barrels and floor mats. The plant also has some medicinal value as an antiseptic, according to Montana Public Radio. You might even be able to use it for biofuel but these aren't the reasons it is illegal to pick in New York.
The New York Heritage Program reports that the cattail plant is a State protected, endangered species making it illegal to take, without permission. These 2 didn't have permission.
Forest Rangers with the New York State Department of Environmental Conservation (DEC) noticed a large amount of cattails missing from the Lakeshore Marshes Wildlife Management Area and decided to investigate.
On Wednesday March 22nd Forest Ranger Raffaldi saw two individuals walking through a cattail marsh. From a distance, Ranger Raffaldi observed the subjects collect and bundle cattails. It was determined that the 63-year-old from Sodus and 32-year-old from Lyons did not have the required permits. The pair were issued tickets for illegal cattail harvest.
22 Drive-In Theaters Left In New York State
Whether you're looking for a hit of nostalgia or a unique night out - here are the 22 remaining drive-in movie theatres for your outdoor movie-viewing pleasure here in New York State.
Hudson Valley New York Camping Resorts
The Hudson Valley is a camping destination for so many people including those of us who live locally. It is a great way to have a summer vacation every weekend close to home. Many places offer a seasonal rate for you to save money on your stay. You pull the trailer in for the summer and park it for the season which is usually May to October. The resorts we found offer family fun amenities and a season full of exciting activities.