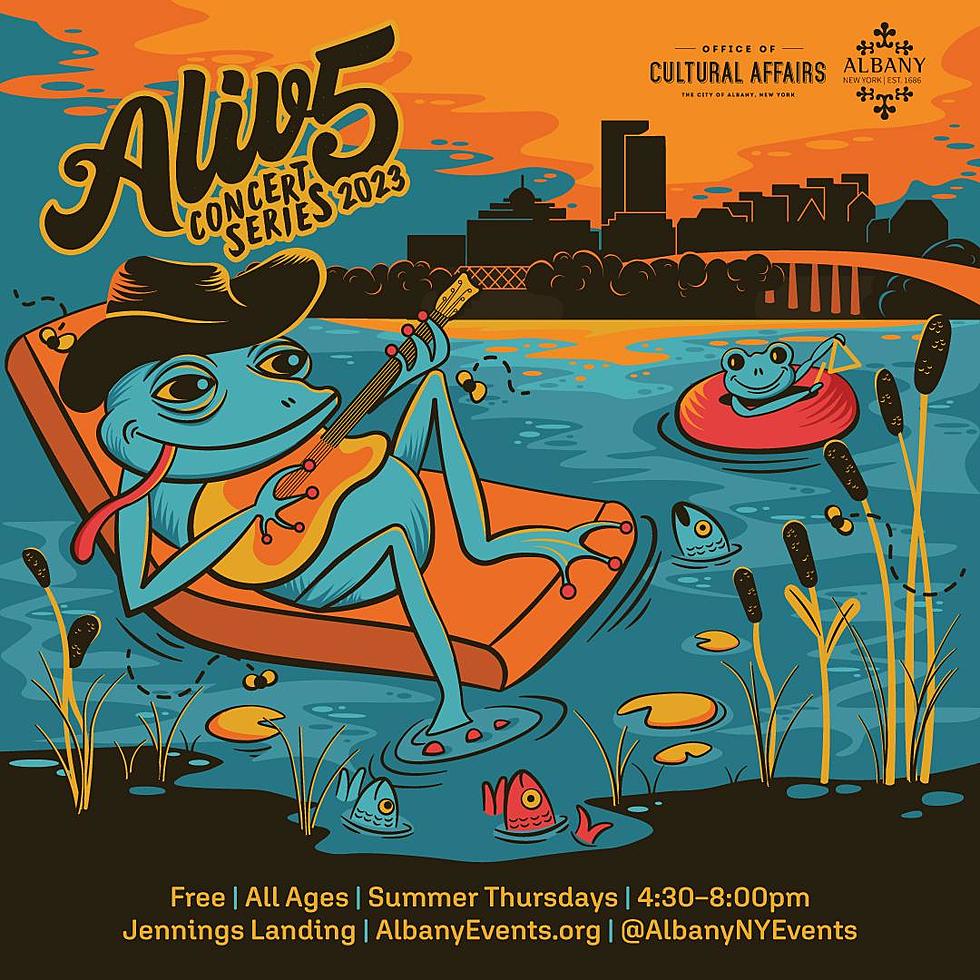 Albany Announces Alive at 5 Concert Series Including Classic Rock Night
Albany.org
Who doesn't love an outdoor summer concert? The only thing better is a FREE outdoor summer concert! The Alive at 5 Summer Concert Series 2023 in Albany has been announced and once again this is free for all ages. Here is everything you need to know!
This summer, as with summers past, each night of the Alive at 5 Concert Series will offer a different musical genre to give something to anyone that would want to attend. All performances will take place at Jennings Landing, 1 Quay Street in Albany, at the Corning Preserve.
Let's start with Thursday July 13th, Classic Rock Night, featuring SWEET with special guests Sly Fox & The Hustlers. Hear Sweet's best tunes such as 'Ballroom Blitz', 'Love Is Like Oxygen' and 'Fox On the Run'.
Classic Rock Night is sponsored by Barefoot Wine, Hilton Garden Inn, Recovery Sports Grill and Q1057 and 1035. Everything gets underway at 4:30 and wraps up at 8pm.
For a complete list of Alive at 5 Concert Series shows and artists visit Albany Events. Here are a couple of the highlights for 2023;
June 22nd - Matt Stell with Skeeter Creek
July 6 - Plush with Super 400
Plan ahead and expect an $8 flat parking fee at the Riverfront Garage at 2 Columbia Street and at Quackenbush Garage at 25 Orange Street. Parking will be available starting at 4pm. Handicap parking and EV charging spaces are available at both locations.
For each of these performances you should know that no alcoholic beverages, coolers, backpacks, bags, containers, packages, thermoses, cups, bottles, cans, flasks, glass containers of any kind, recording of performances, animals or pets will be allowed into the amphitheater.
2023-2024 Capital Region Concert Calendar
This Concert Calendar is updated regularly so keep checking back for the latest!
SPAC Confirmed: These Artists Will Play Saratoga In 2023
25 dates have been confirmed and are either on sale or about to go on sale for the 2023 season at Saratoga Performing Arts Center. Here is your complete guide.
Look Who Has Played the New York State Fair
Here's a look back at some of the artists that have played the Great New York State Fair.
Concert Archives