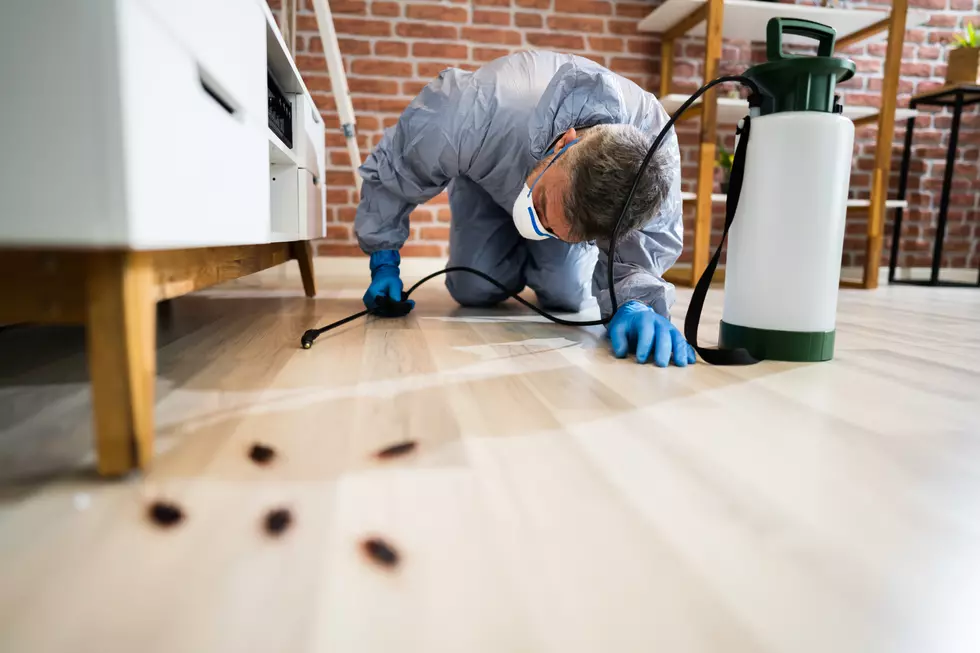 Cockroaches Dumped in Albany Courtroom, Building Evacuated!
Getty Images/iStockphoto
Wait, what? Yes, an Albany courthouse had to be cleared out on Tuesday morning because it became infested with some nasty insects. And apparently, it wasn't by accident.
The Times Union reports that as court was in session on Tuesday, someone in the courtroom intentionally released 'scores' of the pests, causing the need for the Albany City Court building on Morton Avenue to be cleared out.
Apparently City Court Judge Joshua Farrell was in the process of arraigning a group of people who had been arrested for protesting New York State rent laws. A witness told the TU that supporters of the protestors were in the courtroom, and one of them dropped a chunk of lettuce, which was covered by the insects, in the courtroom during the proceeding.
Everyone was cleared out of the building and a notice was placed on the court's website alerting the public that the building would be closed due to 'facility issues'.
Due to facility issues, the Albany City Criminal Court located at 1 Morton Avenue, Albany, New York, will be conducting operations virtually. The Albany City Civil and Traffic Courts remain fully operational at 24 Eagle Street, Albany, New York.

Emergency applications may be heard virtually. For emergencies call (518)453-4640.
Exterminators had to be called in to deal with the problem. As of Tuesday afternoon the building remains closed and the court is now conducting its business virtually.
No word yet on if any charges or arrests have or will be made.
Update 3:09pm: NewsChannel 13 is reporting that 34 year old Clayanna Lightbourn is facing charges of tampering with physical evidence and disorderly conduct
These 10 Bugs Found In New York Will Send Shivers Down Your Spine
Beautiful Plants That Also Keep The Bugs Away
Did you know there are plenty of plants that offer protection from mosquitoes, spiders, house flys and more? Yes, check out these natural bug repellants that are affordable and available now.