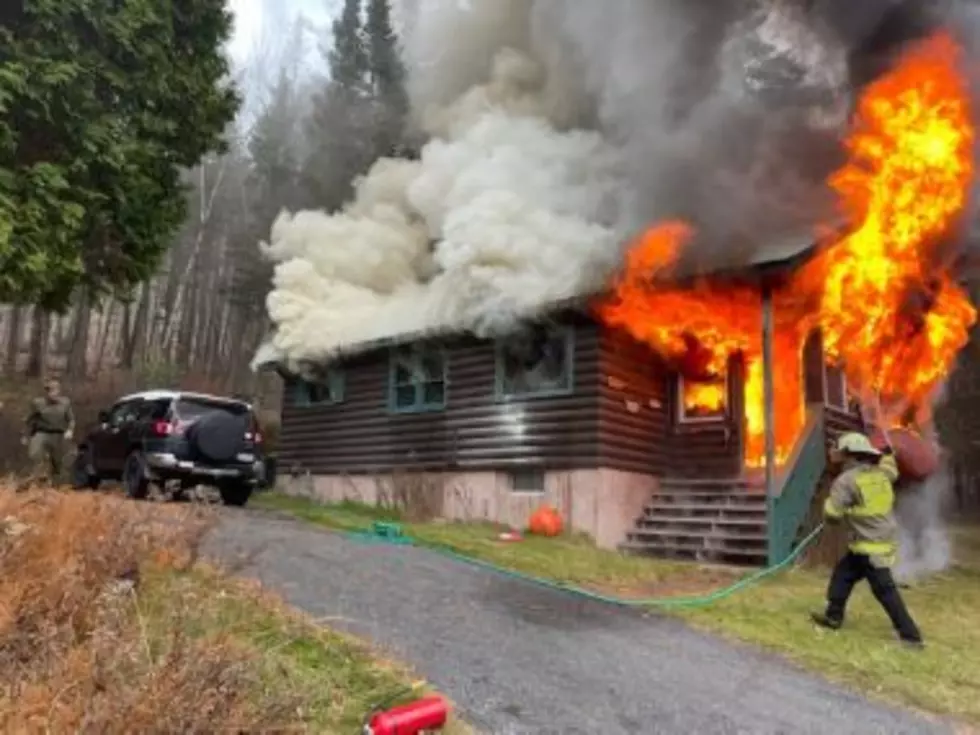 Despondent Hunter Goes Missing! Found and Rescued from NY Fire!
dec.ny.gov
Halloween is a night for fright and fantasy but this Halloween things turned genuinely scary for more than one New York family. What started out as a hunting trip ended up as a search and rescue mission but not before a house burned to the ground.
Before we get into the details of this incident we want you to know that if you, or someone you know, is dealing with depression or any mental health issues, there is help. Contact the New York State Office of Mental Health or call 988.
Just before 10pm on Monday October 31st, the New York State Police reached out to New York State Forest Rangers at the department of Environmental Conservation asking for assistance with the report of an overdue hunter in Hamilton County.
The family of the 25-year-old hunter from Hudson, NY was concerned as they felt the man might be despondent and suicidal so they reported him missing. Rangers searched the Blue Mountain trailhead and Tirrell Pond area throughout the night and eventually found the individual's car.
As the search continued on Tuesday November 1st a hiker alerted authorities that that there was a house fire approximately half-a-mile from their command post. Rangers arrived on scene and pushed through the door and found the subject of the search unconscious on the floor.
I was able to get low and roll the individual out of the way and get the door open. What I did was what any First Responder would do. I was fortunate enough to be in the right place at the right time. - Ranger Quinn
Lt. Kerr, Ranger Quinn, and Deputy O'Brien pulled the subject to safety and were able to get him to the hospital. The subject faces multiple charges including arson and burglary.
Stars We Lost in 2022
See the famous icons we have had to say goodbye to in 2022, below.
Rockers We've Lost in 2022
Rock + Metal Musicians Who Died in 2022
10 Lost Stores Upstate New Yorkers Miss the Most at Xmas Time